New EA Rumor Has Fans Scrambling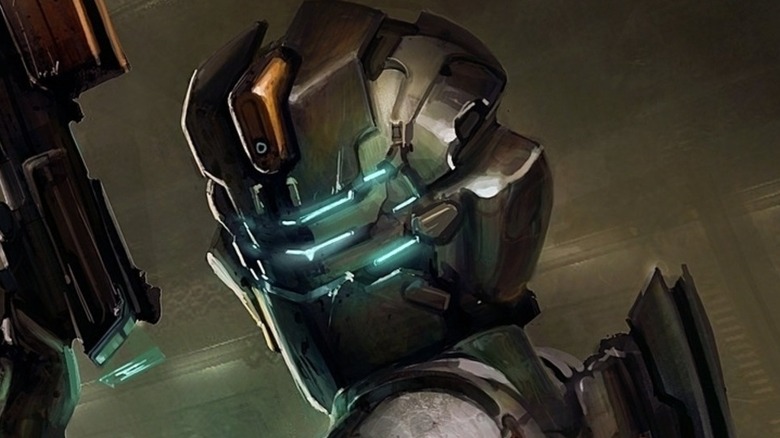 A new rumor indicates that EA is reportedly planning on reviving one of its IP — and will reveal it during the live EA Play event on July 22. That's according to GamesBeat's Jeff Grubb, whose comments were picked up by VGC. During a stream on Friday, Grubb said that EA would be revealing a new game in the very near future. Grubb later alluded to what the game could be, saying: "we're going to see it... if we're not dead first," teasing a possible return of the "Dead Space" franchise. Grubb had also previously claimed that the new title coming from EA's Motive studio would be a revival of a dormant EA IP, which would seem to line up with his latest hints.
Eurogamer has since confirmed that it has also heard rumblings of EA bringing back a game series, and that the company may have plans to show it during the July 22 EA Play. Eurogamer did not say, however, if it had also heard that the game would be "Dead Space." While it may not be confirmed until the event, EA doesn't have many other dead IPs to bring back, especially since EA announced a new "Skate" game earlier this year.
Fan speculation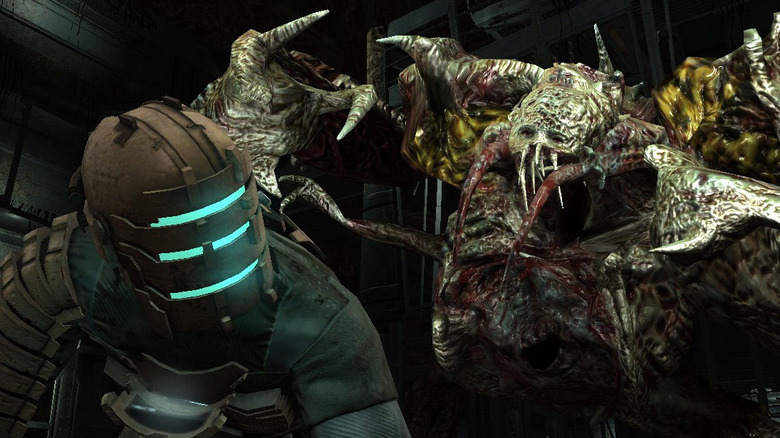 Naturally, many fans on Twitter began speculating what the revived series in question could be, and there were a lot of fun guesses. @WeAreJoel wrote "The time has come," with a picture of "NBA Street Vol. 2." @YikeYuke brought up "SSX," "Jade Empire," and the "Def Jam" franchise as possible games to make a comeback. Meanwhile, @_DanJapan made it clear that they weren't interested in anything outside of a new "Dead Space" title.
Some of the fan theories don't quite hold up under scrutiny, however. For example, a few fans mentioned "The Sims" as a possibility, and while it has been seven years since the release of "The Sims 4," the game is still being regularly updated and it seems unlikely anyone other than Maxis would develop a new entry.
Motive Studios has previously worked on "Star Wars: Squadrons" and helped develop "Star Wars Battlefront 2," so the team there is experienced in making sci-fi-based shooters, which would certainly come in handy when developing a new "Dead Space." It's also been long enough since the series received any kind of content that it would certainly qualify as a dormant IP. "Dead Space 3" released in early 2013 and it completely skipped the Xbox One and PS4 console generation. Fans have another month to speculate about what franchise EA Motive is working on.