Not All Switch Games Will Be Playable On TVs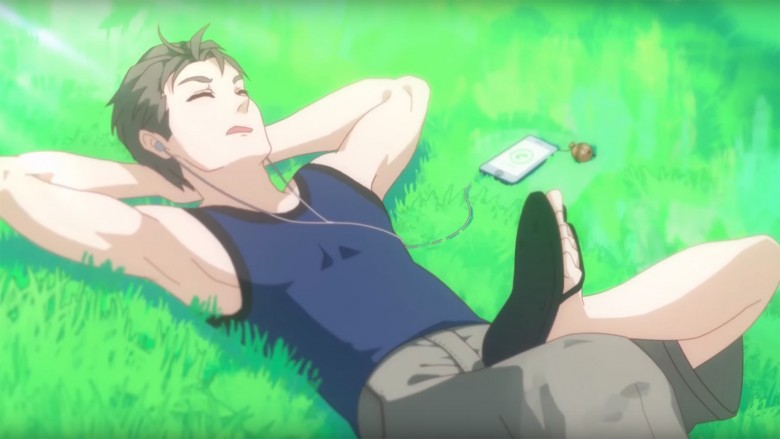 The big gimmick driving the Switch, Nintendo's newest console, is that it can change from a traditional console into a handheld device almost instantly. If you want to play games on the television, simply remove the dual Joy-Con controllers from the console and slide the Switch into its dock. If you want to take the Switch on the road, just snap the Joy-Cons to the side of the device, pick it up, and enjoy.
However, it's starting to look like some Switch games will only support one of the Switch's two display modes. To wit: Voez, a rhythm game previously released on iOS and Android, will be available to download through the Japanese eShop as soon as the Switch hits shelves this week. As a mobile port, players control Voez using the Switch's touchscreen, not its Joy-Con controllers, and as such the game's official FAQ (translated by Gematsu) warns that Voez will not be compatible with the Switch's TV mode.
Advertisement
That's not big news in and of itself—Voez is a good game, but it's a niche title in the United States—but as the first Switch game that doesn't let users choose between TV and tablet displays, Voez indicates that Nintendo isn't forcing developers to include compatibility for both modes in published titles. That's a choice that could have big implications both for future ports of mobile games and touchscreen-reliant Nintendo franchises like the Mario Maker series.
In addition to its touchscreen-only interface, Voez contains over 100 songs from popular Japanese and Taiwanese musicians, including the Switch-exclusive "Ascension" by Yusuke Ishiwata, the artist better known as Xi. Flyhigh Works and Rayark, the two companies responsible for Voez, plan to introduce more songs through a series of free updates.
Advertisement
Even though the Switch is only a few days away, there's plenty that consumers don't know about the console, including the details surrounding the console's premium online service and Nintendo's plans for the Virtual Console. If Nintendo learns from its past mistakes, the Switch could grow into a viable competitor to the Xbox One and PlayStation 4—at the very least, it looks like the Switch is going to have a big launch on Friday, March 3, when eager fans finally get their hands on it.