New Injustice 2 Character Will Be Revealed March 2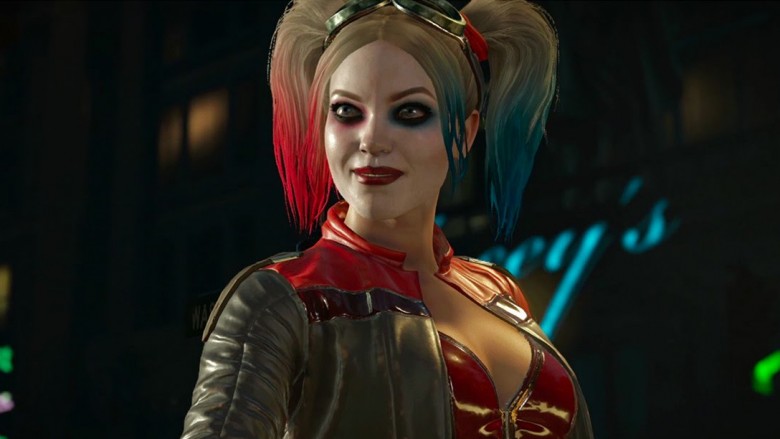 Heads up Injustice 2 fans, another playable character is headed your way this Thursday.
Game developer NetherRealm Studios announced that yet another character will be hitting the upcoming fighting game on March 2 (via GameSpot). On the official Injustice 2 website, a teaser photo was posted. The picture's text simply reads, "New Character Reveal 3.2.17," over a dark, ambiguously-shaped silhouette.
Advertisement
The next character to join the Injustice 2 crew will sit alongside some big-ticket DC Comics names, ones that will likely ring quite a few bells in many superhero fans' minds. Previously confirmed mega-heroes and super-villains include Batman, Blue Beetle, Deadshot, Gorilla Grodd, Aqua Man, Swamp Thing, Atrocitus, Black Canary, Harley Quinn, Wonder Woman, Superman, Supergirl, Robin, Cheetah, Poison Ivy, and Catwoman. The most recent hero uniting with the bunch for Injustice 2 was Cyborg, whose reveal was tucked into an absolutely gorgeous mini story trailer.
NetherRealm Studios and the Injustice 2 creative team have been hard at work, rolling out announcements, reveals, and updates as the companies inch toward the title's May 16 release date. Thankfully for those eager to hear more about the hero-stuffed brawling game, March 2 is only a few days away.
Advertisement
In the meantime while you wait for a new hero or villain to be announced, brush up on some of the more controversial characters from DC: ones who were stolen from Marvel and given a new name. (Gasp!)