Avatar Will Be Ubisoft's Next Big Franchise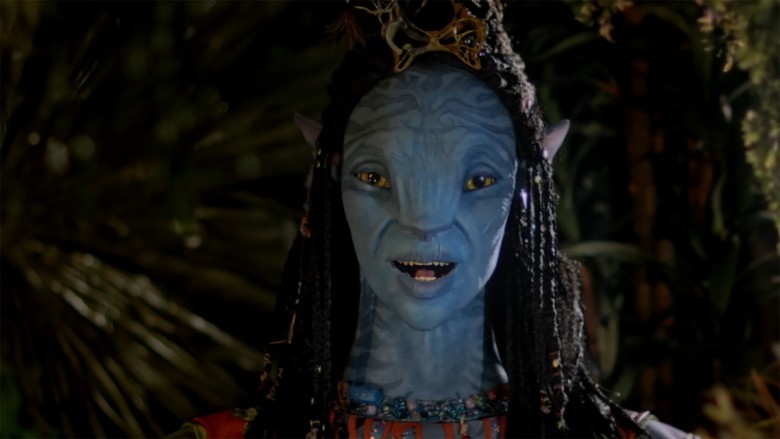 If the four upcoming sequels and a creeptastic amusement park aren't enough Avatar for you, Ubisoft's got you covered. Today, the publisher announced that its collaborating with director James Cameron and 20th Century Fox to bring Pandora and its blue-skin inhabitants to life in a brand new AAA video game.
Advertisement
The upcoming Avatar game will run on Ubisoft's powerful Snowdrop game engine, and will be spearheaded by Ubisoft subsidiary Massive Entertainment. In a prepared statement, James Cameron praised the both the developer and the tech, saying, "What impressed me about Massive were the group's passion for this project and the power of its Snowdrop engine.... I believe Ubisoft's team at Massive Entertainment are absolutely the right partners to bring the beauty and danger of Pandora to life."
"It's interesting how they have created that feeling that Pandora is actually a place, and a beautiful place where you think you would like to be," says Massive director David Polfeldt. Magnus Jansen, Massive's creative director, adds, "The game should deliver on that promise. It should be the ultimate experience where you actually go to Pandora and where you can live an alternative life on the moon."
Advertisement
All that being said, Ubisoft, Massive, and Cameron's Lightstorm Entertainment didn't share many details about how the game would actually play, although player choice seems to be a big priority for the Massive crew. Instead of focusing on the plot of the first film or it's quartet of follow-ups, Ubisoft's game will "expand and deepen" the world of Avatar with its own side-stories.
This isn't the first game based on Avatar, which happens to be the highest-grossing movie of all time. In 2009, Ubisoft released James Cameron's Avatar: The Game, which served as a prequel to the first Avatar flick.
Massive Entertainment is also the studio behind one of last year's biggest hits, the secret-filled Tom Clancy's The Division, which still receives regular updates. What Massive's involvement with Avatar means for the future of Ubisoft's post-apocalyptic MMO isn't clear, although we're sure to learn more soon as the true scope of Ubisoft's Avatar project becomes a little clearer.