Diablo 4 Has A Major First For The Series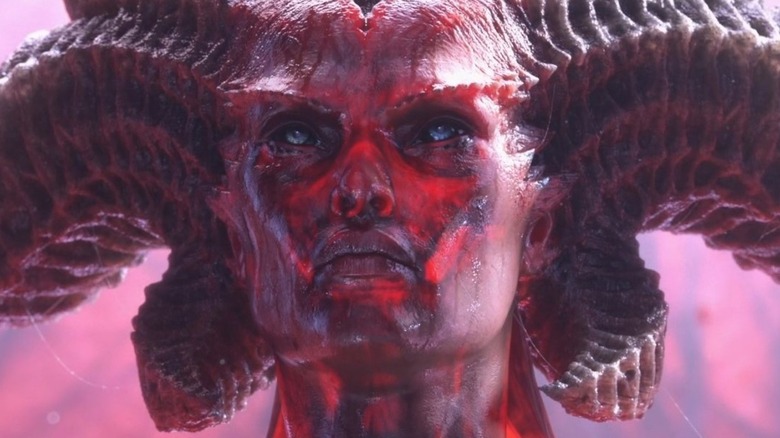 The long awaited "Diablo 4" is still far from release, but that hasn't stopped Activision Blizzard from sharing details about the upcoming action-RPG. In Blizzard's "Diablo 4" quarterly developer update for June 2021, lead character artist Arnaud Kotelnikoff detailed a feature in the game that is brand new for the series as a whole. In "Diablo 4," players will finally be able to customize the look of their characters, including skin tone, eyes, hair and more. Players will also be able to adjust the character's face, jewelry, and tattoos. This is the first time in the long-running series that the base character model can be customized to such an extent.
Advertisement
In the blog post, Kotelnikoff detailed the behind-the-scenes work that goes into allowing players to customize their character while still maintaining a unified look in the game. One of the main rules that needed to be adhered to involved physically-based rendering, or PBR.
"'Diablo 4' is intended to have a look that is grounded in reality, and to achieve that we need to follow some basic rules of color value, such as PBR, which means our materials look and react to light in a realistic way," Kotelnikoff said. "The challenge for the 3D artists is to transfer the color of a concept drawing to a PBR value. For example, in PBR, silver is a very bright grey, almost white, and the reflection of the material makes it look darker." This allows players to create fantastical characters that still feel realistic.
Advertisement
Armor dye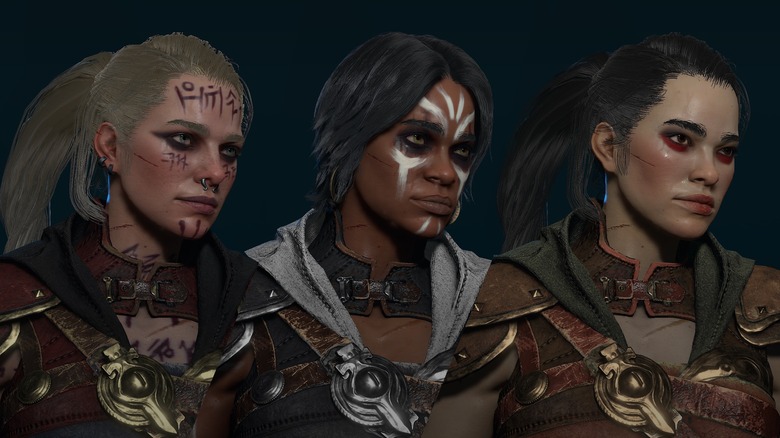 Something that isn't completely new is the armor dye system in "Diablo 4," which allows for players to dye every single piece of armor a different color. However, even armor customization has gotten an overhaul in the new game. 
Advertisement
Past games in the series have offered transmog options for altering armor, but the dye system allows for armor to be recolored without changing the appearance of the armor. In order for this to work, Activision Blizzard had to create specific color palettes for each material type, which again made it so that the color would appear correctly and look realistic in the world of "Diablo IV." Every armor set in the game has two different versions, depending on the body type the player chooses.
"Diablo IV" is not coming this year and doesn't currently have a release window. Based on what Activision Blizzard has said in the past, the game won't release until 2022 at the earliest. For those who need to scratch that dungeon crawling itch, "Diablo II: Resurrected" is coming out on September 23, with updated graphics and all DLC included. You and up to seven friends can play through this classic game together on modern consoles and on PC.
Advertisement