The Oculus Rift Receives A Massive Price Cut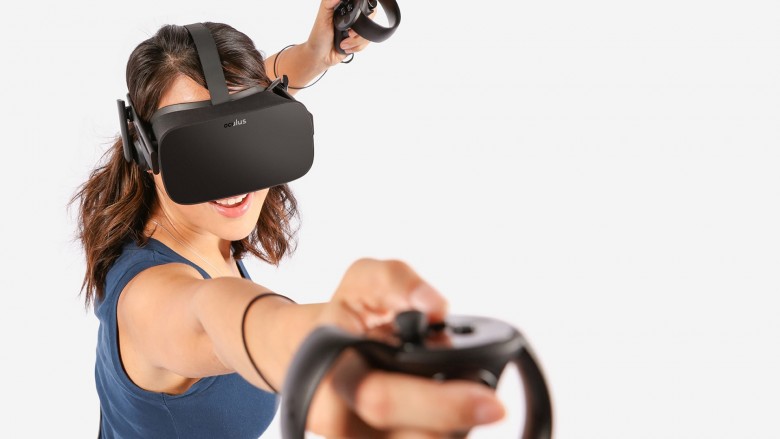 Between the Nintendo Switch, Microsoft's impending Project Scorpio, the quickly evolving PlayStation 4 Pro, annual smartphone updates, and three separate virtual reality headsets all vying for your attention, 2017 is shaping up to be a very expensive year for tech enthusiasts. Oculus knows this, and that's just one of the reasons why the company is lowering the price of its flagship product, the Oculus Rift headset and associated Touch controllers, by $200.
Advertisement
In an interview with Polygon, Jason Rubin, Oculus' vice president of content, says, "We've given hundreds of thousands of demos, and at the end of every demo we give out a survey.... The vast majority of people are blown away; those that don't buy, the number one reason they don't buy is price." By lowering the barrier to entry and reducing sticker shock, Rubin and Oculus hope to push virtual reality—which is still a hard sell for most people—into the mainstream.
Even after the price reduction, the Oculus Rift isn't exactly cheap. For $598, consumers will get the Oculus Rift headset, two sensors, two Touch controllers, an Xbox One gamepad, a couple of games, and assorted cables and batteries. In the new pricing scheme, additional Touch controllers cost $99, while a third sensor, which is required for room-scale virtual reality, will set you back $59.
Advertisement
That's still more expensive than Sony's $399 PlayStation VR system, but is a lot more affordable than the HTC Vive, which retails for $799, especially considering that the Rift can play most Vive games. You can also buy an Oculus Rift headset on its own for $499, but most critics recommend against it, given how much better the Touch controllers make the overall VR experience.
Of course, there's one big caveat: ZeniMax, the company that owns Bethesda and a few other game studios, is currently seeking an injunction against Oculus following a $500 million legal victory. If ZeniMax succeeds, the Oculus Rift wouldn't be available for purchase until Oculus and its parent company, Facebook, remove all copyrighted code from the system. Obviously, Facebook is expected to fight the injunction tooth-and-nail to keep the Oculus Rift on the market.