The Only Reason Avatar: Frontiers Of Pandora Is A Next-Gen Game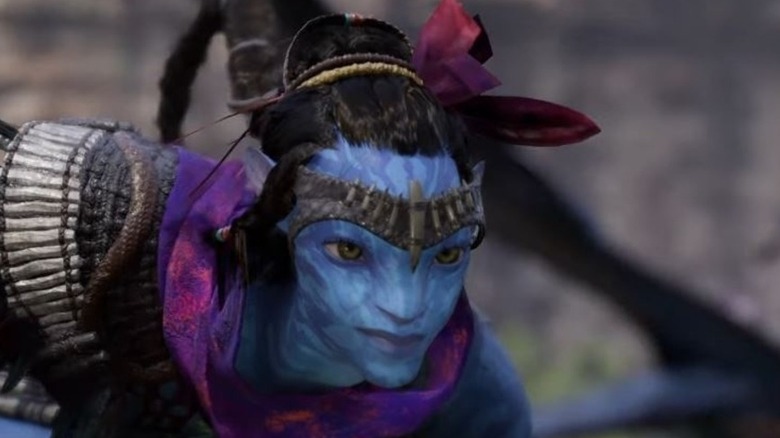 It seems like "Avatar 2" has been in production for forever, and many gamers might have forgotten James Cameron's Pandora. "Avatar: Frontiers of Pandora" is set to change all that, plunging gamers back into the beautiful world of the film. However, players might be interested to hear that "Frontiers of Pandora" couldn't have existed before the PS5 and Xbox Series X|S.
Advertisement
In an interview with IGN, "Frontiers of Pandora" creative director Magnus Jansén and technical director Nikolay Stefanov revealed that the game would never have worked on older systems because only next-gen systems could handle the processing output necessary to replicate the world of Pandora. Stefanov said the extra power was particularly vital to rendering the world while flying. 
"[New consoles allowed] us to have much better object detail up close to you," he said. "But also when you're flying high up in the air – to have a lovely vista and far-distance rendering, where we can even use the ray tracing to do shadows super far away, you know, three or four kilometers away from you." The advanced technology of newer consoles will allow players to see the world as they fly above it, instead of having it blur into an indistinct mass.
Advertisement
An immersive world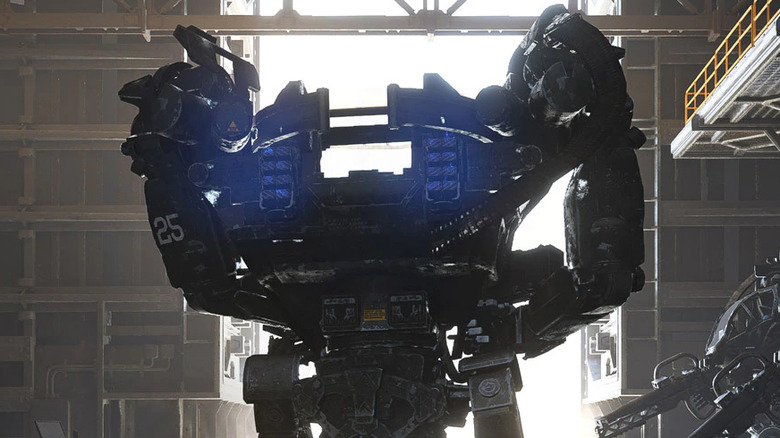 Developers also got to decide how the world of Pandora would be arranged, without having to rely on what older hard drives could handle. "If you look at, with the old hard drives, they had to be spaced out very far [apart], because you had to stream out the old and stream in the new, so it just created a formulaic world. So, there's a ton of stuff like that," Jansén explained.
Advertisement
 Gamers got a first hand look at what happens when a game's hardware isn't capable of keeping up with a dev's vision when "Cyberpunk 2077" returned to the PlayStation Network and felt incredibly empty and lonely on PS4.
Of course, "Frontiers of Pandora" will also use next-gen hardware to look pretty. Stefanov explained that pretty visuals often serve a articular purpose, though. He said, "One tiny example is that it can actually handle the translucency of the leaves [...] so it can figure out how much of the light is reflected through the leaves, how tinted it is with the colors and everything else. You get lovely reflections and sights for the water, even down to the volumetric clouds up in the sky – they actually receive the correct lighting as well." Extreme detail helps players feel immersed in the world, which is ultimately the point of "Frontiers of Pandora." 
Advertisement
As fans wait for more big screen Pandora content, all they have to go on is a few details actor Stephen Lang recently spilled. Until the new film arrives, "Frontiers of Pandora" might be the next best thing.