BioWare Cancels Mass Effect Andromeda's Multiplayer Beta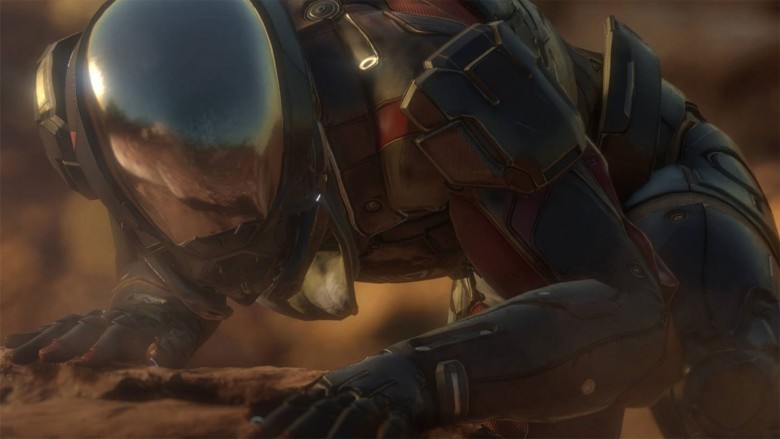 While fans have been able to sign up for Mass Effect Andromeda's multiplayer beta since last November, it looks like the long-awaited event isn't actually going to happen. Yesterday, developer BioWare announced that, while the game's online cooperative mode will be playable at the PAX East convention on March 10 through 12, "there will no longer be a multiplayer tech test for players at home."
Today, Andromeda producer Fernando Melo logged onto Twitter and explained why a multiplayer beta isn't necessary: basically, the team at BioWare has already done extensive testing of Mass Effect Andromeda's multiplayer mode, and with the game only a couple of weeks away from release, it no longer made much sense to spend time fine-tuning the multiplayer experience.
Melo says that Mass Effect Andromeda's multiplayer mode "has had the most [extensive] user testing we've ever done." Additionally, BioWare held closed alpha test on consoles earlier in the year, and judging by the data that the studio gathered, the game's developers are confident that multiplayer will work as planned when Andromeda launches later this month.
According to Melo, BioWare's decision to drop the beta isn't cause for alarm, and everything else Andromeda-related is proceeding according to plan. In addition to the sneak peak coming to PAX, fans will be able to play Mass Effect Andromeda a week early if they subscribe to Electronic Arts' EA Access program. For everyone else, the game will arrive on March 22, 2017.
In addition, Melo shared a screenshot of Andromeda's character select screen, which confirms that non-human characters will be available in multiplayer for the first time in the series' history. Reportedly, transitioning between Mass Effect Andromeda's single-player and multiplayer modes, both of which contribute to Andromeda's overall storyline, will be a "pretty seamless" process. Hopefully that'll still be true without a proper beta test—after all, Mass Effect has a history of hyping up features that don't totally meet players' expectations.