The NSFW Moment That Shocked Overwatch League Fans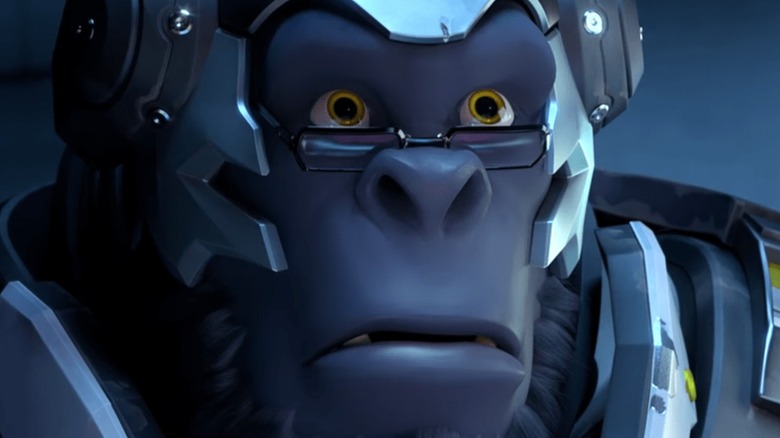 The love of sports can make lead to some fans going to extreme lengths to supporting their favorite teams — esports is no exception to this occurrence. Recently, "Overwatch" fans went too far during the Summer Showdown Qualifiers between teams Seoul Dynasty and Chengdu Hunters, showing off a poster with some NSFW drawings as a way of slamming the competition. Unfortunately, those very posters were broadcast live to a ton of viewers when the event was streamed online on July 11.
Advertisement
The Overwatch League streamed the event for fans that couldn't make it, and at one point in the two hour long showdown, a fans was seen holding a vulgar sign depicting a panda sexually assaulting a tiger. These were meant to represent the mascots of the two competing "Overwatch" teams: Chengdu Hunters' mascot is the panda and Seoul Dynasty's mascot is the tiger. After organizers realized what had been shown during the live broadcast, the explicit sign was blurred out in the VOD posted to YouTube.
Unfortunately, this isn't the first time "Overwatch" fans have shown poor taste when it comes to supporting the game. In fact, Blizzard's VP has compared the fans to junior high schoolers in the past. Of course, this seems like one of those actions that even some junior high schoolers would realize was wrong. While the poster was offensive enough on its own, the fact that they made an appearance on an official broadcast posed an even bigger problem.
Advertisement
If you or anyone you know has been a victim of sexual assault, help is available. Visit the Rape, Abuse & Incest National Network website or contact RAINN's National Helpline at 1-800-656-HOPE (4673).
It wasn't just a bad decision on the fans' parts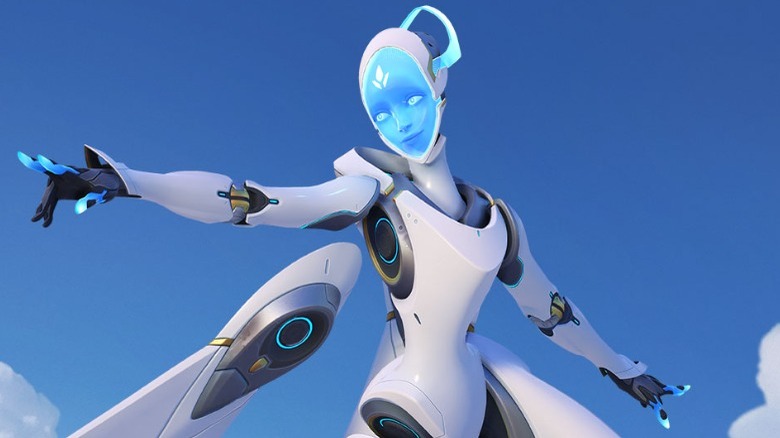 Many fans have questioned how the poster managed to get any screen time to begin with. Some fans have theorized that it's possible that the broadcasting team simply wasn't aware of what the sign depicted were showing until it was too late.
Advertisement
One fan took to Twitter to contact Overwatch League VP Jon Spector, bluntly tweeting that this "isn't a good look" for the teams or the League. They added, "Neither is these being shown on the official broadcast. Hope [Jon Spector] spots this."
Spector saw the tweet and replied: "We will address with our broadcast team and the venue team. This should not have happened. I'm sorry it did." The response was well received, and seems to hint that fans won't be allowed to display or bring such explicit posters into tournament venues in the future.
Of course, this was not the first time that bad blood between the two teams and their fans has been evident. In fact, some Chengdu fans justified the poster by pointing to recent comments made by Seoul Dynasty's Saebyeolbe, which upset many Chinese fans.
Advertisement