Boliva Isn't Happy About Ghost Recon: Wildlands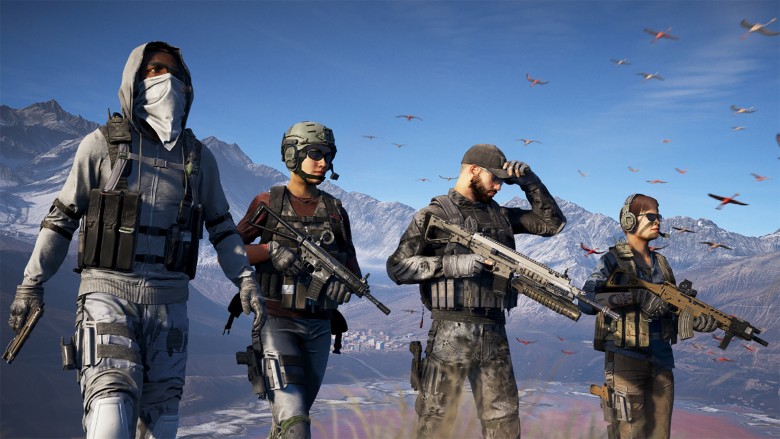 Tom Clancy's Ghost Recon: Wildlands looks like it's going to be pretty innovative, but we're guessing that Ubisoft didn't set out to create the first game to spark an international incident. As reported by Reuters, the Bolivian government has filed an official complaint with France (where Ubisoft is headquartered) regarding Ghost Recon's depiction of Bolivia as a country ravaged by criminals and drug trafficking.
Advertisement
According to Bolivian Interior Minister Carlos Romero, Bolivia sent an official letter to the French ambassador and asked the government to "intervene" in Ghost Recon, although with the game just a few days away from release, it's not exactly clear what Bolivia wants France to do. Bolivia is also considering taking legal action against Ubisoft, although Romero says that Bolivian officials would rather solve the dispute via "diplomatic negotiation."
In response, Ubisoft says that Ghost Recon: Wildlands—in which Bolivia has been conquered by a Mexican drug cartel, and players work as American special operatives determined to rid the country of crime and a corrupt government—is "a work of fiction."
Advertisement
"Bolivia was chosen as the background of this game based on its magnificent landscapes and rich culture," Ubisoft said. "While the game's premise imagines a different reality than the one that exists in Bolivia today, we do hope that the in-game world comes close to representing the country's beautiful topography."
The French government has yet to comment on the controversy.
Tom Clancy's Ghost Recon: Wildlands joins other open-world games like Horizon Zero Dawn, The Legend of Zelda: Breath of the Wild, and Mass Effect Andromeda on consoles and PC on March 7, 2017. In addition, a Ghost Recon movie is in pre-production, making it one of the many video game-to-film adaptations you probably don't know about—yet, anyway.