No Man's Sky Developer Launches New Funding Initiative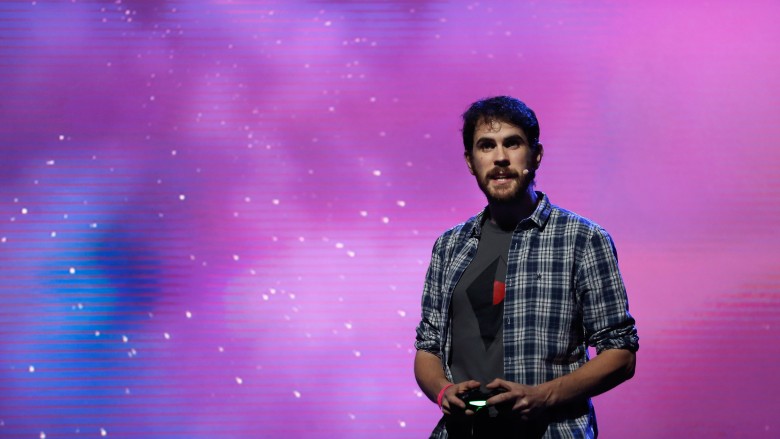 Getty Images
Now, we're well aware No Man's Sky can spark some controversial discussion, as it has become infamous in the gaming world following a rocky launch and an alleged false advertising lawsuit, but the developer behind the title has some pretty exciting news. Hello Games has just announced it will be launching a new funding initiative, one that focuses on smaller-scale gaming projects.
Advertisement
The initiative is called Hello Labs and will center around developers working on smaller games that fit one of two criteria: they utilize procedural world generation, or they are "experimental focused." Hello Games founder Sean Murray confirmed Hello Labs's launch during his "Building Worlds Using Math(s)" presentation at this weekend's Game Developers Conference, and stated that it will offer funding to a single project or to two projects at a given time. Murray also confirmed that one game is already under active development with Hello Labs.
Additionally, Murray mentioned that Hello Games is hard at work to bring procedural generation to the forefront of the game industry, and that Hello Labs is a step forward to make further improvements and advancements in random world generation. Murray commented on Hello Labs's overall goals, saying, "Making really neat, weird engine decisions, and letting them dictate a cascade of problems: it's cool for me to be able to stand up and say to talented people like yourselves, we're looking for that kind of thing."
Advertisement
While
No Man's Sky
has had an interesting at best history, it looks like its studio has its eyes on the future and how it can make positive changes. And who knows, perhaps a title developed with the help of Hello Labs may end up one of the games that
revolutionized gaming
forever.