Grand Theft Auto Has Done This Before And It Didn't Go Well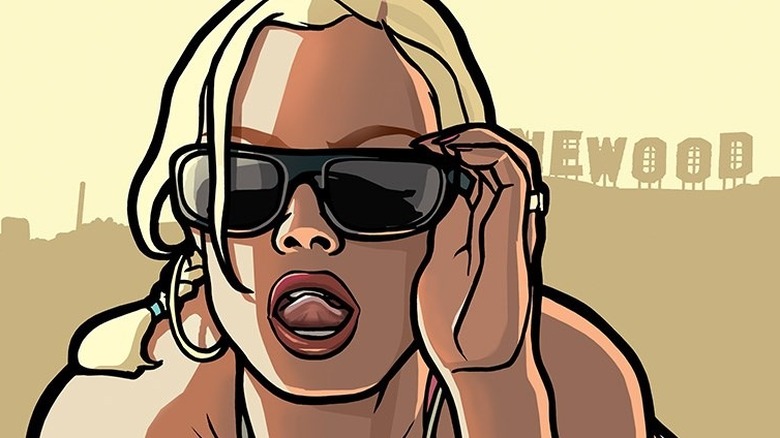 Take-Two Interactive, the parent company of Rockstar Games, has once again taken down beloved "Grand Theft Auto" mods without an explanation. A number of mods for older series entries, like "Vice City" and "San Andreas," have been taken down from ModDB as recently as July 17. Kotaku spotted and rounded up remarks from a number of prominent "Grand Theft Auto 5" modders who reported that their older mods had been removed due to DMCA claims by Take-Two Interactive.
These takedowns have been terribly confusing for modders, especially since Rockstar has previously stated that mods are allowed as long as they are free and utilized in single-player sessions only. As pointed out by noted "GTA" modder Vanillaworks (in a spectacularly vulgar Twitter rant), many of the mods taken down recently by Take-Two are several years old and don't outright violate the guidelines set by the company. 
Take-Two has not made a public statement at this time regarding the mods. However, Rockstar's official stance on mods includes a catch-all line that allows for Take-Two to remove any mod it wants without explanation: "Take-Two reserves the right to object to any third-party project, or to revise, revoke and/or withdraw this statement at any time at their own discretion."
Of course, this isn't the first time that Rockstar and Take-Two have raised the ire of fans by taking down popular mods. As noted by Game Rant, Rockstar has previously come under fire for removing popular "GTA 5" mods, only to later reverse the decision due to community backlash.
It's unclear why Take-Two is issuing these takedowns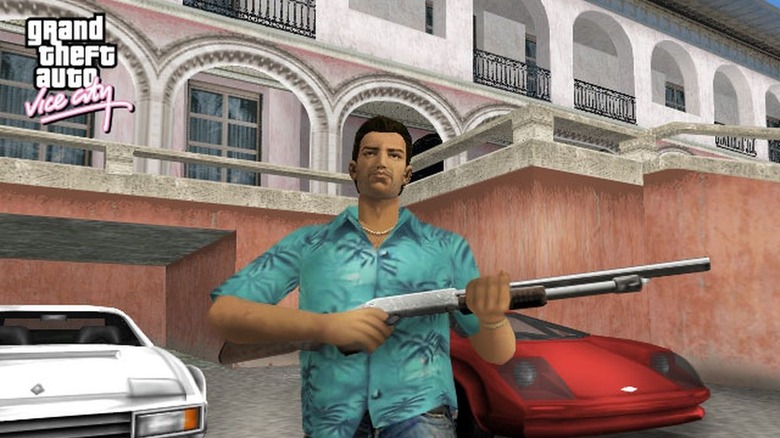 The main thing that seems to be confusing modders and fans alike is the fact that Take-Two has been taking down mods for games that are over a decade old. According to ModDB Editor and Community Manager David Driver-Gomm, ModDB attempted to contact Take-Two when the DMCA takedowns were issued. However, the company was unresponsive, so ModDB had no choice but to take down the mods. While some community members and modders have some theories in the replies about why Take-Two is doing this, many of them are solely based on rumor and speculation.
As reported by Game Rant, one of the theories is that Rockstar is targeting older mods because it plans on releasing remastered editions of older "Grand Theft Auto" games. Unfortunately for fans and modders who are looking for answers, Take-Two is unlikely to comment on any rumors surrounding the latest round of mod takedowns. It's also unclear if this situation could be resolved by fan outcry, as it has in the past.