Dead Space Remake Trashes Dead Space 3's Most Controversial Feature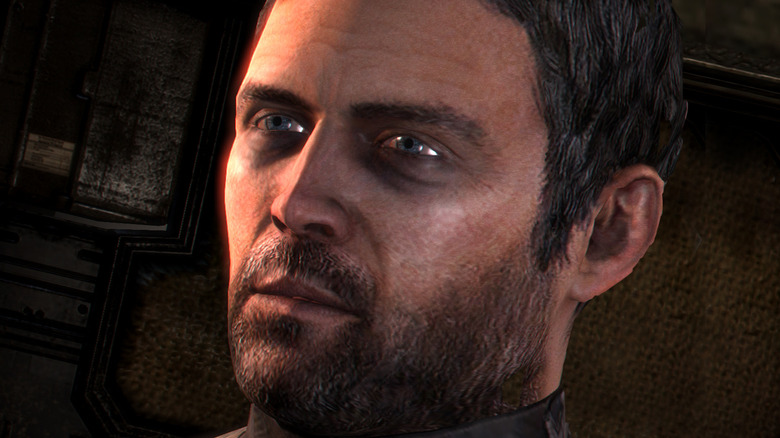 "Dead Space" fans, rejoice! EA's seemingly abandoned sci-fi/horror series has been revived with a remake that's being helmed by Montreal-based developer EA Motive. While the game doesn't have a release date yet, fans are overjoyed at the idea of jumping back into protagonist Isaac Clarke's Intermediate Engineer RIG suit for another session of necromorph-slicin'-and-dicin' fun. It just so happens that fans are also psyched about something the game doesn't have: microtransactions.
As reported by IGN — who spoke to "Dead Space" senior producer Phil Ducharme — the "Dead Space" remake will be ditching the shameful microtransactions that plagued "Dead Space 3." Speaking to the outlet, Ducharme admitted that the development team was learning from the series' past mistakes, saying, "We're looking at what can be taken and reinjected into the first game from a future standpoint." He added, "We're also learning from mistakes such as microtransactions, which we will not have, for instance, in our game."
While that almost sounds too good to be true — especially considering EA's shady penchant for stuffing microtransactions into games — Ducharme claimed that the "Dead Space" development team will "never" add microtransactional mechanics to the much-hyped survival horror remake. That just might mean that the scariest thing about the game won't be its predatory monetization methods.
Beyond the great news about this game's lack of microtransactions, fans have also gone wild for the remake's reveal trailer, which dropped during the July 22 EA Play Live event. While the teaser only shows off a few brief glimpses of the upcoming horror game, what fans do get a chance to see looks promising.
Dead Space fans are dying to 'CUT OFF THEIR LIMBS'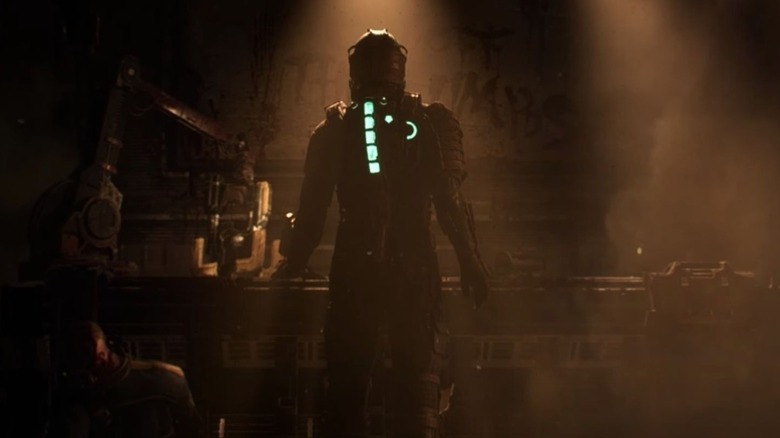 The "Dead Space" remake trailer shows off the franchise's signature sci-fi imagery, beautifully (and horrifically) rendered in the current generation of consoles' graphical fidelity. An electronic door sparks in a deserted space station hallway. An overhead elevator light pulses, illuminating the silhouette of a necromorph standing over its most recent kill. An exhausted Isaac regains his strength as his helmet-hidden eyes read a sign written in blood: "CUT OFF THEIR LIMBS." All the while, an ominous rendition of "Twinkle Twinkle Little Star" plays over the carnage. Yeah — it's going to be that kind of game.
Suffice it to say, fans are loving what EA Motive has shown off so far. On an upload of the trailer from the official "Dead Space" YouTube channel, one YouTube user commented, "I'm literally so happy I could cry right now. Even if 3 wasn't my favorite, I've missed this series so much." Another user, referencing the upcoming sci-fi horror "PUBG" spin-off, commented, "About damn time. This and 'The Callisto Protocol' are going to revive the horror games genre. BRING IT!"
Meanwhile, some gamers are skeptical of EA's new stance on microtransactions. Some fans expect them to eventually be added to the game, while others are simply unimpressed by EA's apparent change of heart.
It may be a while before fans finally get their hands on EA Motive's "Dead Space" remake, but the fact that the upcoming title won't be bogged down by microtransactions means that the team is taking steps to return the franchise to its glory days — and that's worth waiting a little bit longer for.