Conan Exiles Won't Feature Full Nudity In Xbox One Version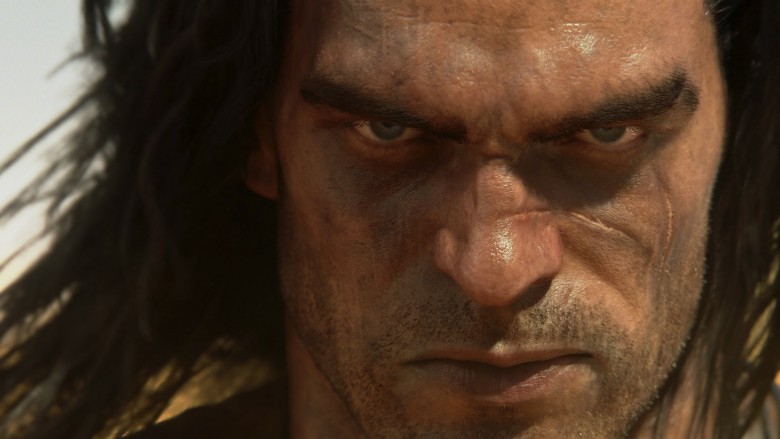 The Funcom-developed game Conan Exiles has been making the rounds not for what's included in the title, but what's left out. Upon its Steam Early Access launch, Conan Exiles offered PC gamers the option to show full nudity.
However, stripping characters down past their skivvies isn't something Xbox One players will get to do when it debuts in Q3 2017 for the Xbox Game Preview.
Creative director at Funcom Joel Bylos sat down with DualShockers during the Game Developers Conference early last week to confirm that full-on nudity is "not gonna fly" with Microsoft, hence its exclusion from the Xbox One version.
Bylos also discussed the option of partial nudity in the upcoming edition of the game, stating that while the less-intense scale would "displays breasts only, with genitals covered by a loincloth," Funcom hasn't discussed this with Microsoft as of yet. Considering the company's past titles have featured that much skin, it seems Conan Exiles may have a chance to get a stamp of approval if it only features partial nudity.
Bylos didn't comment on Sony's decision on nudity for the PlayStation 4 version of Conan Exiles, but it will likely be similar to Microsoft's.
So, why have full nudity in the first place? According to DualShockers, "it fits the Conan universe, it's fun, and it could easily be implemented in a way that allows players to turn it off [as it can] be turned off server-side, or set to partial only, and players can also select a more conservative option individually on their own character."
In all, the creative minds over at Funcom weren't entirely expecting the game to gain so much traction for its nudity and were "a bit shocked about how much it took off." Time will tell if the naked guys and gals will make it to the complete versions of the game.
Conan Exiles is available on Steam Early Access now, where players can slide the nudity scale all the way up. Looks like its yet another game where attempts to censor it totally backfired.