Naughty Dog Probably Won't Make Another Uncharted Game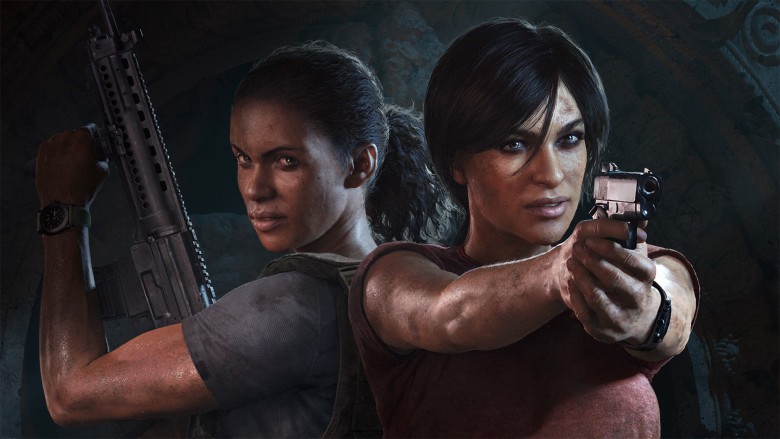 Over the past few months, developer Naughty Dog has been pretty adamant that Uncharted 4: A Thief's End is the final chapter in Nathan Drake's story (it says so right in the title). Now, the studio's co-president Evan Wells is doubling down and saying that the upcoming expansion Uncharted: The Lost Legacy will probably be Naughty Dog's last Uncharted story, period.
Advertisement
While speaking to Game Informer, Wells shot down rumors that The Lost Legacy—which stars supporting character Chloe Frazer, and not Nathan Drake, the series' normal protagonist—is a way for Naughty Dog to see how Uncharted might fare without Drake in the lead role.
"I would say that Naughty Dog doing an Uncharted after this is unlikely," Wells said, and while he didn't completely rule out the possibility of another Uncharted title in the future, Wells seemed pretty sure that the studio is ready to move on. "We really love the franchise, but the studio has limited resources and lots of other ideas. I'd say the likelihood is low."
Like previous Uncharted games, The Lost Legacy mixes action and platforming with an exciting, character-driven storyline full of exotic locations and lost treasures. In the stand-alone expansion, which is expected to come out sometime this year, Chloe will team up with Uncharted 4's mercenary, Nadine, to track down the Tusk of Ganesh, a jewel created by the (fictional) Hoysala people.
Advertisement
Like Sam in Uncharted 4, Nadine will help Chloe in both puzzles and combat, although The Lost Legacy won't just be a rehash of A Thief's End. Naughty Dog designer James Cooper says that The Lost Legacy features the "single largest level" in Uncharted history, and will contain much, much more side-content than in previous Uncharted games. In response to fan feedback, The Lost Legacy will also be more puzzle-focused than its predecessor.
If this really is the end of Uncharted—at least for now—it's going out with a bang. Uncharted 4: A Thief's End was one of the best games of 2016, and is one of the most compelling reasons to own a PlayStation 4. Hopefully, The Lost Legacy will be a fitting send-off to one of Sony's flagship franchises.