Facebook Just Halted Oculus Quest 2 Sales For An Uncomfortable Reason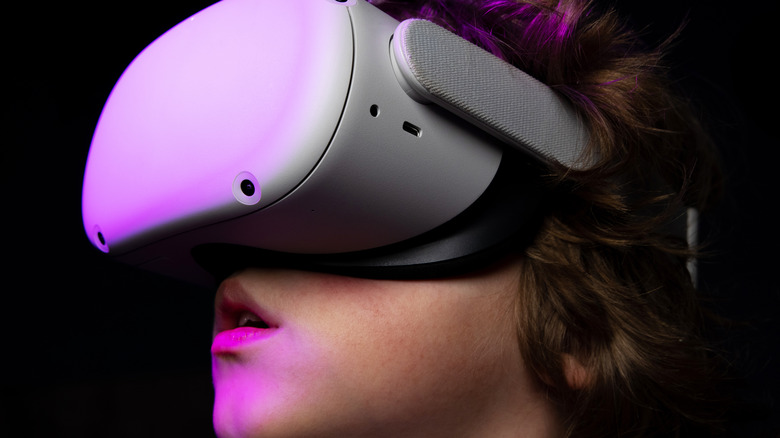 Shutterstock
Do you play all your VR games using the Oculus Quest 2? If so, have you noticed any unusual side effects? Perhaps some discomfort around the area of your skin where the visor makes contact? If so, you're not alone. Facebook is aware of an issue in which Oculus Quest 2 owners are experiencing skin irritation from using the headset. 
In response, the company issued a statement announcing the "voluntary recall of the Oculus Quest 2 removable foam facial interface in cooperation with the U.S. Consumer Product Safety Commission (CPSC)." As a form of compensation, users have the option of requesting silicone covers, which are shipped at no cost to the consumer. Facebook has also temporarily halted all sales of the aforementioned headset, according to reports from Kotaku and Eurogamer. 
Ordering the free accessory is outlined in a very easy process. All you have to do is log into your account, click on "My Devices," select the button that reads "Request Silicone Facial Interface Cover," fill out shipping details, and you're all set. Under the FAQ section, the company specifies that this new cover can be shipped to all owners, both domestic and international.
The post doesn't offer a lot of clarity on the situation and refers to the outbreak as affecting "a very small percentage of users," but that doesn't mean this problem came out of nowhere.
How long has this been going on?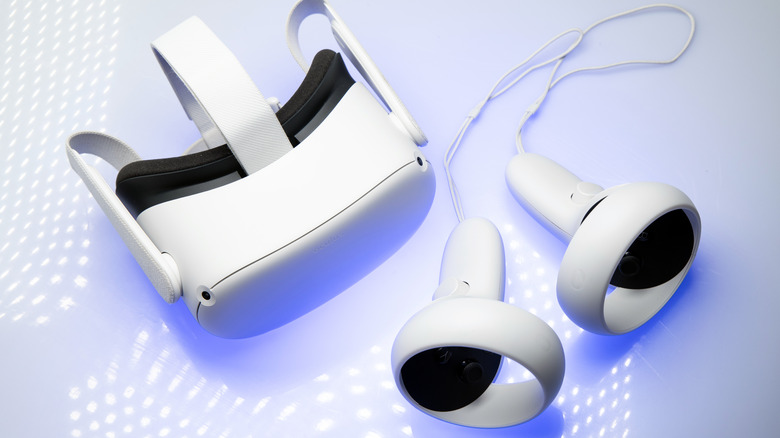 Shutterstock
This issue was first officially recognized in December 2020, when Facebook claimed that "0.01% of people using Quest 2" were having reactions to the visor's foam piece. The company announced that it had partnered with dermatologists and other experts to determine the cause of the irritation, concluding that it "is not an allergic reaction, nor is it a serious medical condition and it should go away by itself."
Furthermore, the company said that this can happen with many other similar products, including helmets, goggles, and glasses. That doesn't mean everyone is buying Facebook's explanation, though.
The post has received dozens of comments, and some of the Oculus owners felt like the company was downplaying the problem. One person in the comments suggested that it "could possibly be a more common issue than advertised" because a coworker shared that everyone they knew who owned the Quest 2 experienced skin irritation. A couple of others noted that children in their families had to go to the emergency room due to severe reactions. While one of those users inquired about legal compensation, another person brought up the fact that Oculus explicitly warns that the Quest 2 is not intended for anyone under 13 years of age.
According to UploadVR, a new model is on the way that will come prepackaged with the silicone cover, so the Quest 2 will be back on store shelves soon.