Valve CEO Explains The Steam Deck's 'Superpower'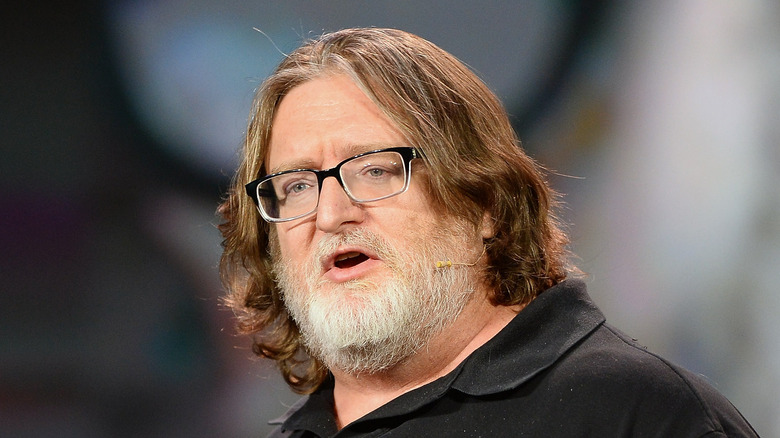 Ethan Miller/Getty Images
Valve's Steam Deck made waves in the gaming industry when it was announced earlier this month. The handheld console acts as a portable PC, and its very existence had the internet divided on whether it was worth its hefty price tag. However, gamers may find themselves being won over by the device when they hear just how versatile it is. As explained by Valve CEO Gabe Newell, the new console's "superpower" is that it can be used freely in conjunction with other platforms and programs from other developers.
In an interview with IGN, Gabe Newell brought up the idea that the "openness of the PC ecosystem is the superpower that we all [gamers] collectively benefit from." This idea, he said, is what he envisions for the Steam Deck as well.
Newell reiterated that the system is compatible with more than just the Steam Store, despite the console's name. Newell remarked, "If you want to install the Epic Games Store on here, if you want to, run an Oculus Quest on it, those things are, those are all great. Those are features, right? That's what I want to hear as a gamer."
This type of open console is very different from many other consoles on the market, and could be the factor that shuts down the comparisons between it vs. the Nintendo Switch. With this level of openness, the Steam Deck has a pretty big advantage compared to every other console.
This gives the Steam Deck even more potential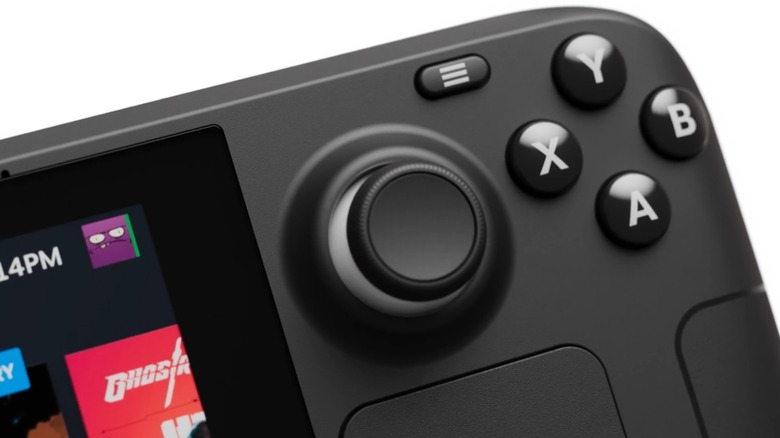 Newell explained to IGN that the idea of a "closed platform" was largely against to what Valve wanted to do with the Steam Deck: "I don't want to hear that somebody's got some Trojan Horse that's going to try to lock me down. I want to hear whatever I want to do. If there's hardware, I want to attach to it. If there's software, I want to install I can just go and do it."
Lately, the Epic Games Store has been getting massively popular free-to-play titles like "Genshin Impact" and "Magic: The Gathering Arena" on its store — neither of which are available on Steam. Thanks to the Steam Deck's openness, players don't have to worry about missing out on these titles. 
Of course, there are still concerns that multiple major games can't run on the Steam Deck, but Valve has confirmed that it is working on ironing out all of those details. Now all you have to figure out is which model of the Steam Deck you're most interested in.