Call Of Duty And The Last Of Us Developers Have Joined Forces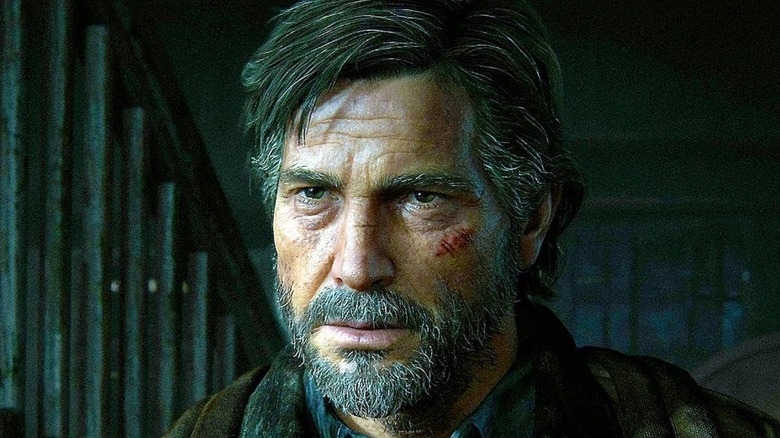 Developers from "Call of Duty," "The Last of Us," and PlayStation have come together to form a new AAA studio. That's No Moon Entertainment — named after a line from "Star Wars: A New Hope" — is made up of talent from across the AAA video game space. The studio is starting off with a $100 million investment from South Korean studio Smilegate.
In a post on the studio's official website, That's No Moon said that this new game would be a single-player experience. The company went on to explain why that's an integral component of the upcoming project: "We believe in the importance of singleplayer narrative games and that story and gameplay are not two distinct ideas, but rather extensions of one another," the post says. "Our shared vision is to craft captivating stories and relatable, emotionally resonant characters that are not only entertaining, but thought-provoking. We want to make experiences that will stick with you for long after you put down the controller."
The post went on to say that the characters and worlds created by That's No Moon wouldn't be limited to video games, stating "we want to create characters and worlds that begin in our games," but the company hoped to break into "TV, film, [and] beyond."
So who all is working behind the scenes at That's No Moon?
The talent at That's No Moon
According to the "Who We Are" page on the studio's site, That's No Moon has several notable and experienced developers joining the team. Former Infinity Ward and Naughty Dog narrative lead Taylor Kurosaki is the studio's creative director, while "Call of Duty: Modern Warfare" design director and "The Last of Us" lead game designer Jacob Minkoff is its game director. Other developers worked on "God of War," "Fortnite," "Destiny," and "Uncharted 4."
As for management, that team is stacked with talent too. Former head of PlayStation's visual arts group, Michael Mumbauer is the CEO of That's No Moon. Tina Kowalewski, the former boss of Sony Santa Monica, is the chief strategy officer. Management also includes former senior developers and executives from Bungie, PlayStation, and EA.
"We started That's No Moon with a singular vision of creating unforgettable stories and characters that will define and extend beyond our medium," Mumbauer said in a press release (via PRNewswire). "I'm proud to share that ambition with such a talented team of creators and our incredible partners at Smilegate."
That's No Moon will be based out of Los Angeles, with team members working remotely from San Diego and around the country. The company's stated goal is to grow to almost 100 developers by 2022. Developers leaving big studios to form their own has been a trend in recent years, such as when the creator of "Gravity Rush" left Sony in late 2020.