Uncharted 4 Scores Eight BAFTA Nominations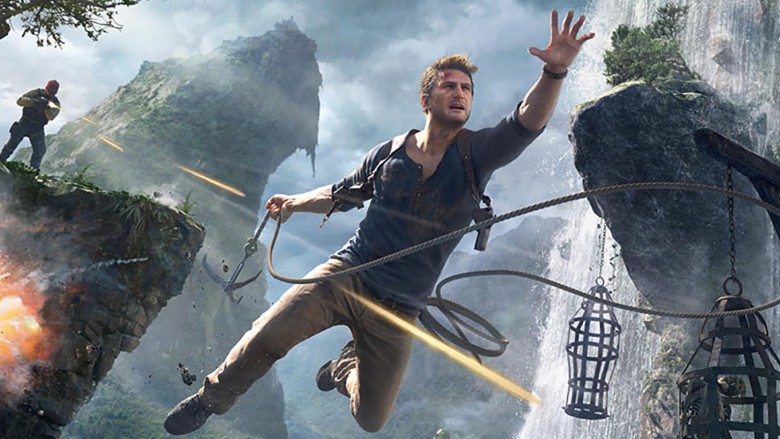 The nominations for the 2017 British Academy Games Awards are out, and Uncharted 4 and Inside are poised to be the big winners at next month's award ceremony, which takes place on April 6. Uncharted 4 received nods in six different categories, including Best Game and three separate entries in Best Performer, for a combined eight nominations. Inside has seven noms in as many categories, which include Best Game, Best Narrative, and Artistic Achievement. BAFTA's other Best Game nominees are Firewatch, Overwatch, Stardew Valley, and Titanfall 2.
The rest of the BAFTA nominees are a pretty even mix of big-budget AAA games like Overwatch, DOOM, and Titanfall, and better-known indies like Oxenfree, The Witness, Stardew Valley, and Overcooked. Firewatch, the National Park-set mystery game, netted six nominations, including Game Innovation and Best Debut. The controversial space exploration title No Man's Sky received a nomination for Best British Game.
Advertisement
And, of course, Pokémon Go is in there, too. Nintendo and Niantic Labs' summer hit is up for both Family and Innovation awards, and it'll compete against its 3DS sibling Pokémon Sun and Moon in the Mobile category.
A couple of the more unusual British Academy Games Awards categories include Evolving Game, which honors titles that change over time, and "Ones to Watch," which the British Academy of Film and Television Arts says "celebrates new talent and innovation in the games industry." The former category includes games like Hitman, Rocket League, Destiny, and MMOs like Final Fantasy XIV and Eve Online, while the latter is populated by a trio of lesser known titles: Among the Stones by Bluedoor Games, Ludico's Pentagrab, and Rebound by Hexterion.
Advertisement
The British Academy Game Awards ceremony has existed in its current form since 2004, although BAFTA has been honoring games a lot longer than that. In 1998, BAFTA launched the Interactive Entertainment Awards, which covered everything from video games to websites to online zines. The first-ever BAFTA for Best Game went to Rare's Nintendo 64 shooter Goldeneye, which—despite being considered one of the most influential games ever made—still doesn't get quite as much love as it deserves.