Twitch Could Have A New Villain In Town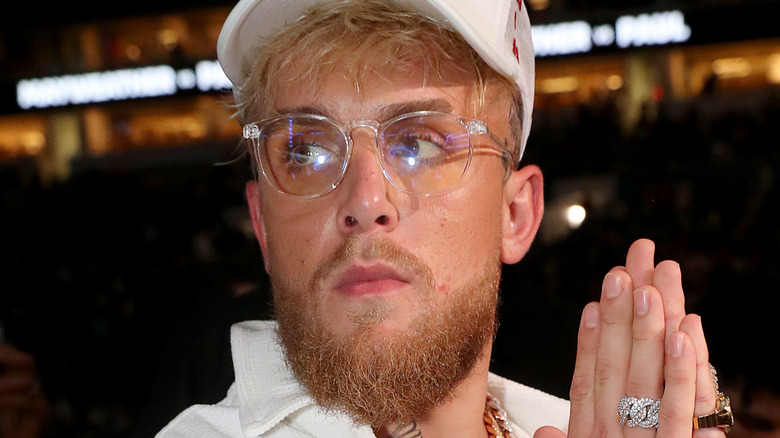 Johnny Nunez/Getty Images
Jake Paul has been a fixture of YouTube culture for years and continues to garner divided reactions from fans. Once dubbed a "villain" by The New York Times, Paul hasn't done much to rehabilitate his reputation. For years, Paul was one of the most controversial stars on YouTube. Now, it looks like he might be taking a chance on another popular streaming platform. 
Paul recently tweeted a picture of his new PC setup, which included three monitors and a custom glowing shell. He captioned the photo, "Should I start streaming?" The YouTube star appeared to be looking through Twitch's many available streams, perusing what the platform already has to offer. While Paul didn't explicitly say he planned to begin streaming on Twitch, the photograph seemed staged in a way that would suggest that the star might soon make the jump to that platform. 
An accompanying poll might have given Paul an answer to his question. As of the time of writing, more than 50% of respondents had answered "no" to Paul's burning question. Gamers let Paul know, with no confusion, what they thought of him joining Twitch. Many of Paul's fans urged the YouTuber to stick to his boxing career, while others said he should pursue streaming only if he can make it work for his lifestyle. Others had more detailed views of what Paul could do with a Twitch platform.
More responses to Jake Paul's Twitch tease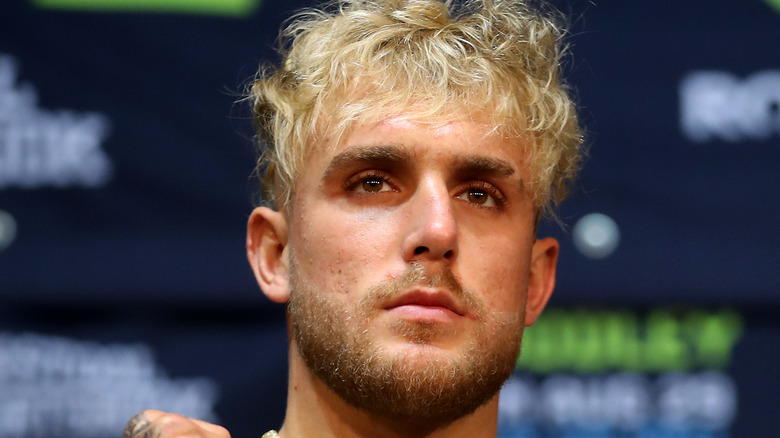 Katelyn Mulcahy/Getty Images
Muaaz, who creates YouTube animations and analyzes YouTube viewer metrics, tweeted that fans would love to watch Paul stream in the "Just Chatting" category. Muaaz envisioned successful streams in which Paul watched videos online and reacted to them, in addition to discussing the hot topics of the week.
Many commenters had a negative take on the situation, hoping that Paul's venture onto Twitch would end up dooming him for good. One respondent tweeted, "say yes so he can slip up on stream and we can finally get rid of his a**." Others simply responded to Paul's poll with laughter.
It remains to be seen if Paul will actually join Twitch, but viewers can only wonder what sort of presence he might have there. While Paul's reputation online has never been exactly sparkling, things got worse for him last year when he became implicated in a charity scandal — shortly after allegedly looting during a Black Lives Matter protest. Haters and fans alike can only wait and see if Paul actually streams on Twitch. Judging from his fancy setup, he might be heading that way soon.