Markiplier's Net Worth May Surprise You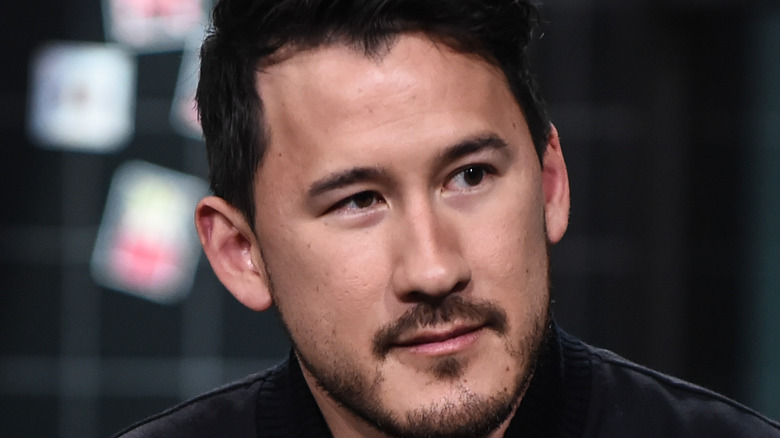 Daniel Zuchnik/Getty Images
If you've been around the gaming side of YouTube for a few years, then you've no doubt heard of Markiplier. However, there are some facts you may not know about him, including just how successful he's been through the years. The YouTuber was at his height of content creator fame about five years ago, but he still holds a lot of popularity today with his almost 30 million subscribers.
His most-watched video, "MEOW," has over 300 million views. While a number of his videos focus on scary game playthroughs, Markiplier has created content in plenty of different genres. Viewers keep coming back to watch his terrifying game moments, one of which even led to him getting seriously hurt playing a VR game on stream.
For the most part, he's still playing games that are a bit on the spooky side, and he's still uploading videos of obscure horror games, bringing in millions of views.
This success shot his net worth through the roof, and it might surprise you just how high it is.
Markiplier's crazy net worth
According to Celebrity Net Worth, Markiplier's net worth is $35 million (as of 2020). The site breaks his earnings down by platform, mentioning that he's made more than $60 million off of YouTube alone in the past three years. Celebrity Net Worth reported that with those earnings, Markiplier became "the third highest-paid YouTuber in the world."
Since his net worth was last estimated, he's gained almost 3 million subscribers, it's likely the YouTuber earns even more money than he did when Celebrity Net Worth made its estimates. He also makes money with voice acting and selling clothes designed for the gaming community. Along with Jacksepticeye, another popular gaming YouTuber, Markiplier founded Cloak, which features hip streetwear. IN 2021, Markiplier also started a super-successful podcast that took first place on Spotify's podcast charts. 
It's impossible to deny that the content-creator-turned-business-man is successful, and these numbers bring it into focus.