Blink And You'll Miss This Creepy Metroid Dread Trailer Detail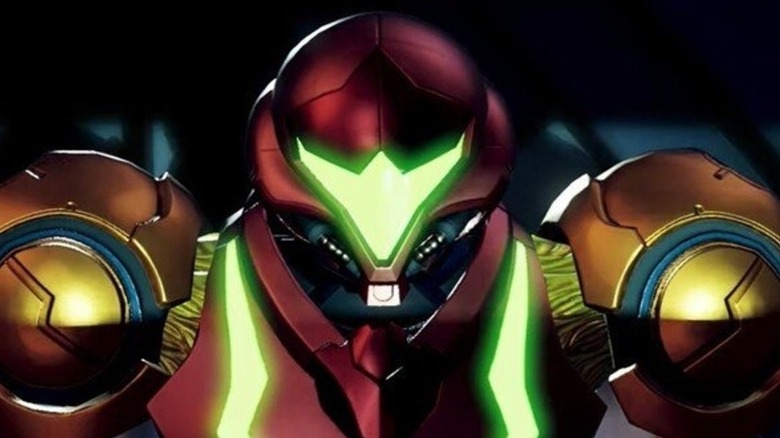 Nintendo has just dropped another trailer for "Metroid Dread," and it contains a number of quick flashes and story teases, but one detail has fans hyped up. After Nintendo dropped the new teaser for "Metroid Dread" on Twitter, a few eagle-eyed fans spotted what appeared to be a an extremely brief flash of none other than the SA-X.
SA-X is from 2002's "Metroid Fusion," where it was featured in some scenes that were pretty disturbing for an E-rated game. The SA-X, a parasite capable of mimicking Samus' power suit and appearance, was the main villain in "Metroid Fusion" and one of the final bosses Samus had to defeat in the game.
As pointed out by fans on Twitter, the brief shot of SA-X in the new "Metroid Dread" teaser looks almost identical to a shot in the original game, just rendered in the new game's HD engine. There is also a shot of Samus generating some kind of energy near the end of the trailer, so there could be some darker forces at play in "Metroid Dread" (if the title didn't already make that clear). 
It's unclear if the SA-X will play a role in "Metroid Dread" or if its appearance will be relegated to story-related flashbacks. Even so, fans are already chomping at the bit to decipher this teaser's mysteries.
A story 20 years in the making