New Crash Bandicoot N. Sane Trilogy Game Footage Released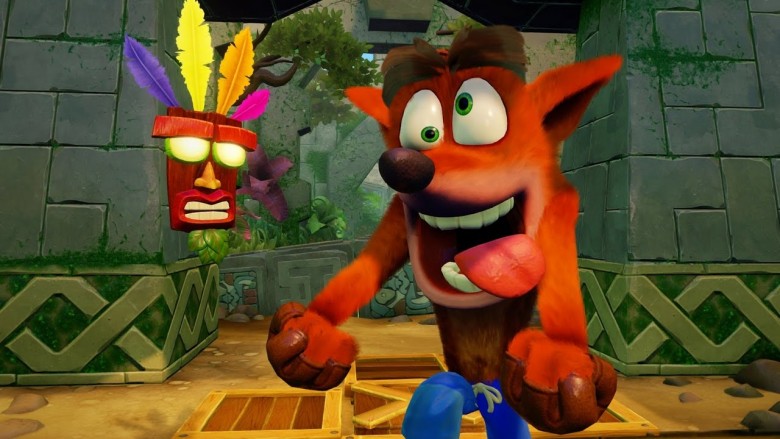 The anthropomorphic bandicoot is back, and he's crazier than ever.
Sony and Activision have just released new gameplay footage of the highly-anticipated remastered platformer, Crash Bandicoot N. Sane Trilogy. Posted in a status update on Sony's PlayStation Twitter account, the latest glimpse into the upcoming game features the classic "Hang Eight" level from Crash Bandicoot 2: Cortex Strikes Back. With wicked waterfalls and rushing rapids, and a handful of eerie enemies like the Venus Fly Trap, it seems the easily recognizable level gets a modernized facelift without sacrificing the fun.
Advertisement
The video even promises the new-and-improved gameplay stage will have a mid-level switch to 2D visuals, but will also stay true to the bones of the original series, with wave-riding, ramp-gliding, fruit-collecting action. Take a look below:Crash Bandicoot N. Sane Trilogy brings together three retro Crash games: the 1996 Crash Bandicoot, the one-year-later Crash Bandicoot 2: Cortex Strikes Back (whose level in remastered in this new footage), and 1998's Crash Bandicoot: Warped. The trio of titles are set to hit PlayStation 4 consoles on June 30, but no official word has yet been given if the collection will be a PS4 exclusive. The original games were released solely for the Sony systems initially, but later cropped up on dozens more consoles and handhelds, so some have speculated that N. Sane Trilogy will extend beyond the PlayStation 4 in due time as well.
Advertisement
Vicarious Visions is helming the forthcoming collection, which will feature the unique original stage geometry but completely over-hauled gameplay, as well as unified checkpoint, menu, and manual and auto-save systems. What's also bundled inside are two additional games: Crash Team Racing and the high-energy party gameCrash Bash.
Before you grab the N. Sane Trilogy for yourself this summer, dig through your closet for some other classic PlayStation titlestitles that may be worth a nice bit of cash.