Nintendo Sells 1.5 Million Switch Consoles In Just Over A Week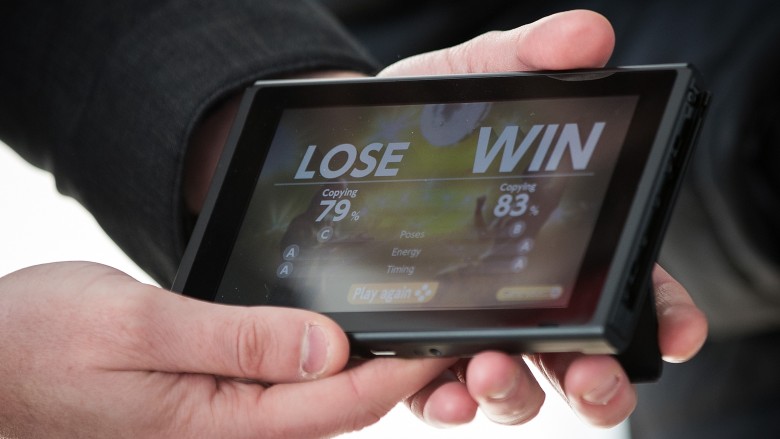 Getty Images
So far, so good. According to reports from SuperData (using numbers from the Japanese gaming magazine Famitsu and fellow market research firm GfK), consumers purchased over 1.5 million Switch units worldwide during the console's first week on the market. In addition, 89% of all Switch buyers purchased The Legend of Zelda: Breath of the Wild, meaning that Link's newest and biggest adventure has moved around 1.34 million copies.
That's good news for Nintendo, particularly after the company's previous console, the Wii U, failed to capture a broad audience. According to SuperData, Americans bought 500,000 Switch machines, Japanese fans picked up 360,000, French gamers bought 110,000, and Nintendo junkies in the United Kingdom purchased about 85,000 units.
Advertisement
Note that these numbers represent Switch units sold by retailers—the number of consoles shipped by Nintendo is going to be significantly higher—and mostly represent the Switch's first week on the market. Actual sales numbers are, naturally, growing every day.
The strong debut puts Nintendo well on its way towards its goal of selling two million Switch consoles this March, although as Ars Technica notes, it's hard to say what the Switch's fast launch means for Nintendo over the long term. Nintendo sold over 400,000 Wii U units in North America during that console's first week on the market, but the brisk pace didn't last, and the Wii follow-up topped out at just over 13.5 million sold worldwide. Meanwhile, Sony only sold 197,000 PlayStation 3s in US over console's first two weeks, but ended up moving 86.46 million copies worldwide throughout the device's lifetime.
Advertisement
Still, the Switch's current popularity is probably a relief to Nintendo, especially given the system's thin line-up of launch titles and reported issues with its touch screen and Joy-Con controllers. Nintendo's next step? Get some of these much-wanted games on the Switch ASAP, thank you very much.