Why Among Us Feels Betrayed By Fortnite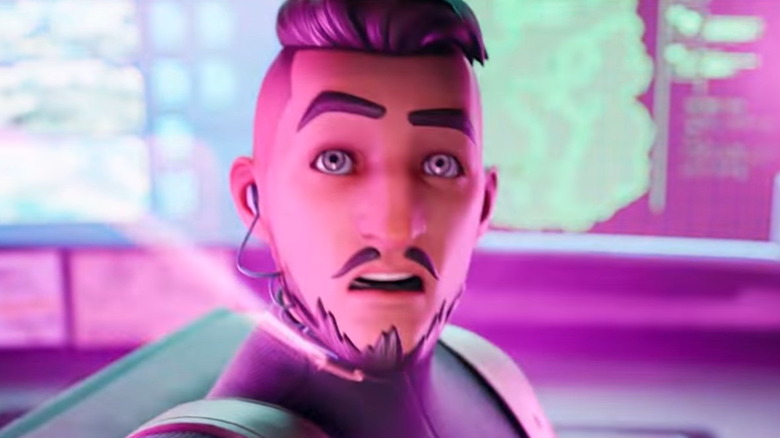 Something seems a little sus about the new Imposters mode in "Fortnite," and "Among Us" developers aren't impressed. Epic Games announced a new mode on August 17 called "Fortnite Imposters," and the first looks at the mode prompted InnerSloth to respond online.
Advertisement
"Fornite Imposters" allows up to ten players to maintain The Bridge of a ship by performing various tasks, all while trying to determine who among them is attempting to sabotage it all. Agents can discuss their suspicions by "Forcing a Discussion" and voting certain players out of the game.
That premise sounded very familiar to many "Among Us" fans, who immediately let Epic Games know that they saw what was happening. In response to an announcement tweet from the official "Fortnite" Twitter account,' one gamer outright accused Epic of ripping off InnerSloth's popular social deduction game. Another player said, "You should be ashamed of yourselves for essentially stealing money and players from an indie developer. I will NOT be playing this mode out of respect for the creators of 'Among Us.'" 
Advertisement
However, gamers weren't the only ones to speak out about the new "Fortnite" mode's similarities to "Among Us." While InnerSloth's team members haven't said anything directly to "Fortnite," they definitely made their feelings on the situation known.
Innersloth devs respond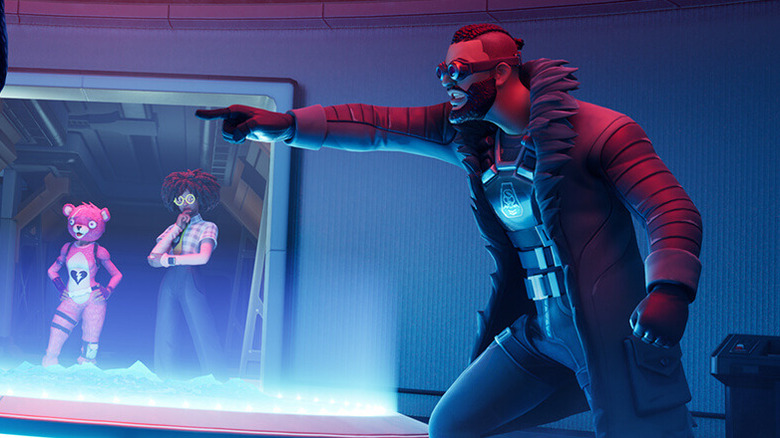 As an indie gaming company, InnerSloth found unexpected widespread popularity after "Among Us" rose to popularity and internet fame two years after its initial release. Now, the developers are seeing their ideas appear in other properties, like "Fortnite."
Advertisement
Victoria Tran, one of the creators of "Among Us," tweeted, "it would've been really, really cool to collab haha." She continued, "like game mechanics [are] fine, those shouldn't be gatekept, but at the very least even different themes or terminology makes things more interesting?" 
While the mechanics of "Among Us" follow the old party game of "Mafia," Tran brings up an important point. Epic chose similar language and implemented tasks that recall "Among Us," making the new "Fortnite" mode seem eerily similar to the former game.
Another Innersloth dev, Adriel Wallick, shared a Nedroid comic about how creators sometimes use the work of others as their own. Wallick then tweeted, "Anyway – just feeling pretty bummed today. Everything in the world was already feeling insurmountable, so this was just another fun reminder of how tiny we all really are." Blackbird Interactive Lead Game Designer Jennifer Scheurle responded warmly: "I'm really sorry. You all deserve so much better than this."
Advertisement
"Fortnite" has used pieces of pop culture without permission before, so the latest mode isn't exactly the most surprising thing. Most infamously, "Fortnite" used emote dances made famous by various creators without permission, inspiring many to sue Epic for stealing their moves.