DuckTales And Other NES Favorites Return In The Disney Afternoon Collection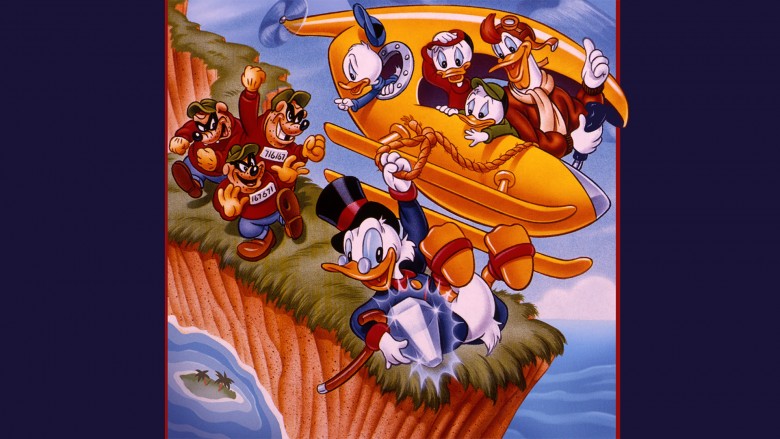 Quick, what's the difference between DuckTales, Chip 'N Dale Rescue Rangers, and Capcom's other Disney-branded Nintendo games (and pretty much any other series of TV-to-game adaptations)? The Capcom games are actually good. If you haven't gotten to try them for yourself (and, given that the last of them came out all the way back in 1993, chances are that you haven't) you'll get your shot this April when Capcom unleashes The Disney Afternoon Collection on the masses.
The Disney Afternoon Collection collects six different NES games—DuckTales, DuckTales 2, Chip 'N Dale Rescue Rangers, Chip 'N Dale Rescue Rangers 2, TaleSpin, and Darkwing Duck—all of which were based on the Disney action-adventure cartoons of the late '80s and early '90s.
Advertisement
Of the set, DuckTales is the best well-known (its soundtrack is particularly well-regarded), but the others, especially Chip 'N Dale, are better than they have any right to be, especially for games based on series that turned Disney's pair of lovable chipmunks into Magnum P.I.-style detectives, or pit the cast of the Jungle Book against plane-flying sky pirates (seriously, these shows were weird).
Unlike 2013's DuckTales Remastered, which updated the original game with HD graphics, full voice acting, and a number of other conveniences, The Disney Afternoon Collection presents its games in all of their 8-bit glory, although this time around, they'll run in full 1080p resolution. The Disney Afternoon Collection will also include extras like boss rush and time attack modes for each game, as well as a collection of digital art and music. Digital Eclipse, which also handled the excellent Mega Man Legacy Collection, will oversee the conversation. The Disney Afternoon Collection will be released April 18 on the Xbox One, PlayStation 4, and PCs, and will cost $20.
Advertisement
Of course, the timing of The Disney Afternoon Collection is perfect: this summer, a revamped DuckTales series starring former Doctor Who lead David Tennant is coming to Disney XD, and is sure to kick off a whole new wave of nostalgia for the Disney Afternoon shows—at least for people who stopped watching. We never did.