What The Critics Are Saying About Aliens: Fireteam Elite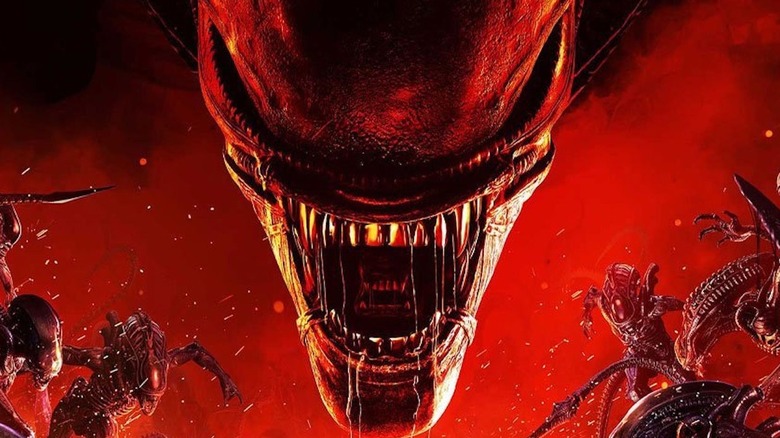 Critics made their thoughts known on "Aliens: Fireteam Elite" ahead of its full release on August 24, 2021. The latest game to take on the "Alien" film IP in video game form, "Aliens: Fireteam Elite," focuses on the action-heavy side of the horror franchise, throwing hordes of Xenomorphs against teams of three players. The game is similar to other co-op shooters like "Left 4 Dead" that task groups of players with progressing through a level, battling through waves of enemies that grow in strength and enormity.
The action of "Aliens: Fireteam Elite" is a far departure from the series' last adaption, "Alien: Isolation," which was a tense survival-horror game that should not be played before bed. There have been plenty of adaptations of the "Alien" franchise into games — including a few failed attempts, like a first-person shooter made by the lead designer of "Gears of War." 
While a co-op survival shooter set in the "Alien" universe sounds like a match made in heaven, is it good enough to wow critics? Here's what the reviews have to say about "Aliens: Fireteam Elite."
Aliens: Fireteam Elite is a bland but enjoyable outing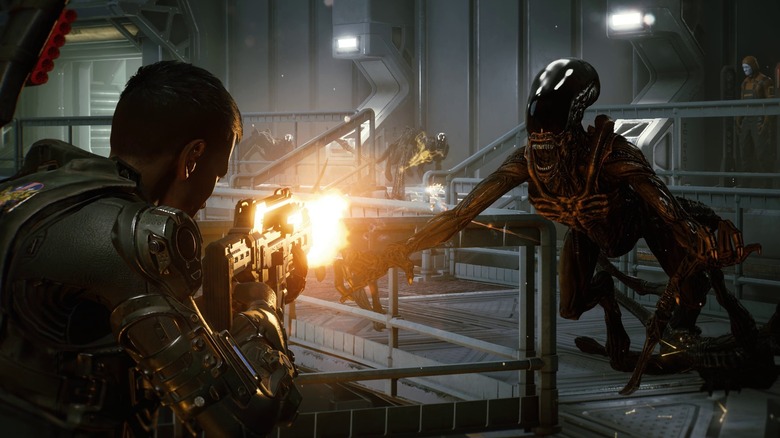 Critics don't seem exactly blown away by "Aliens: Fireteam Elite," but many of them found it enjoyable enough. IGN awarded the game a 7/10, with critic Kyle Campbell praising the game for having a great variety of weapons and skills. However, Campbell did feel that many of the missions were a bit repetitive and drawn-out.
Tom's Guide awarded the game three out of five stars, with critic Rory Mellon celebrating the game's fun co-op moments and distinct visual design. Unfortunately, Mellon also felt the game was repetitive in both gameplay and mission structure. Mellon also felt that the difficulty scaling in the game was poor, resulting in a game that often feelins punishing on even the lowest difficulty.
Game Rant awarded one of the lowest scores, a one and a half out of five. Joshua Duckworth's review read, "For a game designed with replayability as a core component, there is no incentive to do so. The extent to which players can customize their characters and their classes is limited ... and the lack of variety becomes evident throughout every aspect of the game."
Ultimately, "Aliens: Fireteam Elite" appears to be a passable outing for fans of the horror franchise or groups of friends looking to shoot some Xenomorphs, but everyone else might be better served elsewhere.