Injustice 2 Microtransaction System Revealed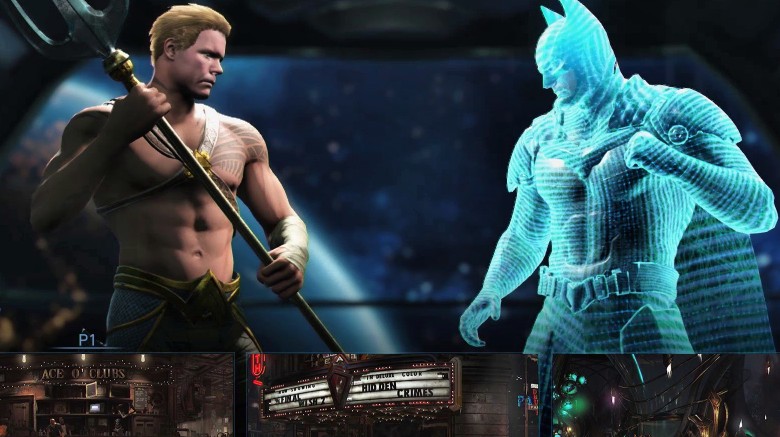 NetherRealm has announced the microtransaction system for its upcoming fighting game Injustice 2.
In a post on the title's official forums, the developer revealed that the in-game currency is called "Source Crystals," which can be used to purchase features and items that are strictly cosmetic. Rather than allowing players to alter their gaming experience, mainly through leveling up by making multiple transactions with real-life money, Injustice 2 will only offer adjustments that have no affect on gameplay.
"We value our community and want to be clear: you cannot 'pay to win' with Injustice 2," NetherRealm said. "Source Crystals can only be used to purchase cosmetic adjustments to your fighters, premiere character skins with no gameplay advantage, and various shaders for character costumes."
While Injustice 2's Source Crystals "aren't required to progress or advance in the game and can't be used to purchase gear or an advantage in gameplay," they are an integral part of another of the game's systems: Transform Gear.
NetherRealms described the system, stating, "Transform Gear allows you to apply the visuals of one piece of gear to another piece. For example, if you have a piece of gear with your perfect stat loadout but it doesn't have your perfect look, you can apply the visuals from one of your other pieces of gear to it. After using Transform Gear, your gear piece will have your preferred stats matched with your preferred visuals."
Source Crystals also offer up a ton of customization options and allow players to save time, since they can level characters up more quickly, though it won't affect overall game progress. Check out the full details on the game's forums.
It seems Injustice 2 has struck a nice balance between avoiding the "pay to win" structures seen in many other titles and presenting a microtransaction system that's actually worthwhile. That makes sense, as it's a game that we predict will blow everyone away this year.