Rock Band 4 Gets Mass Effect: Andromeda-Inspired Items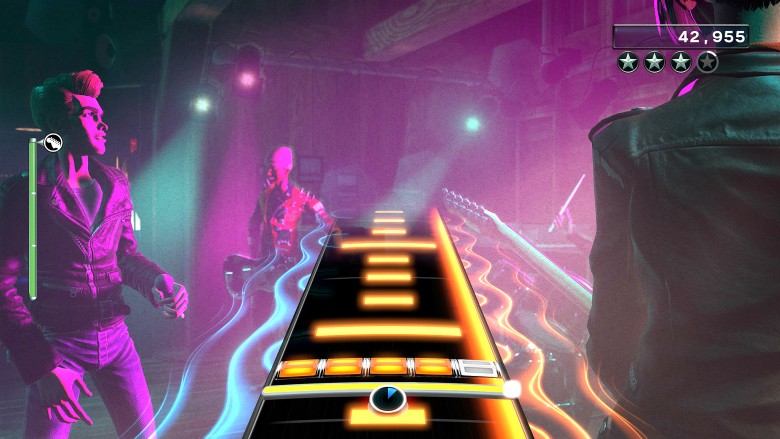 Rock and roll and space travel: who would've thought those would make such a killer combination? Well, EA and Harmonix did, as they've come together to bring Mass Effect: Andromeda-inspired items to the music-making game.
Harmonix, the developer behind the music video game, revealed a first look at what's to come on the RockBand Twitter account. Captioned "Headed to Rock Band 4 this week: new Mass Effect: Andromeda Rock Shop items! Don your rocker with the best gear around," the post includes a stitched-together picture collage of four in-game screenshots featuring the Mass Effect: Andromeda goodies.
Items soon hitting Rock Band 4 are a super-cool guitar that takes on the shape of the game's Pathfinder ship, as well as a character outfit that's based off Andromeda's galactic spacesuit.
Take a look at them below:This isn't the first time Rock Band 4 has incorporated gameplay assets and upgrades inspired by other titles. In years past, both Gearbox's Battleborn and Bethesda's Fallout 4 have gotten the personalization treatment. Perhaps with Andromeda's inclusion, Harmonix may be starting a trend to do the same for big-ticket game releases in the future.
Though Mass Effect: Andromeda will be released on March 21, those subscribed to EA/Origin Access can play 10 hours of the game prior to its launch right now, as its early access period actually kicked off a day early.