Horizon Zero Dawn Sells 2.6 Million Copies In Less Than Two Weeks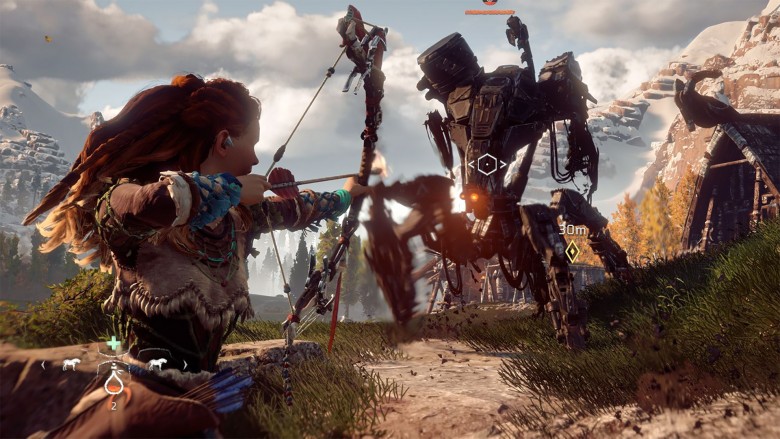 Horizon Zero Dawn, the post-apocalyptic open-world adventure from Sony and Guerrilla Games, has sold more than 2.6 million copies within its first two weeks on the market, Sony says.
In a press release, Sony said that the launch was the best-ever debut for a brand new intellectual property on the PlayStation 4. That's particularly good news for Sony and Guerrilla, given that Horizon launched at roughly the same time as a number of highly anticipated titles from established franchises, including The Legend of Zelda: Breath of the Wild, which hit stores just a few days later.
"We knew Horizon Zero Dawn was going to be something special," said Shawn Layden, Sony Interactive Entertainment's chairman. "Guerrilla has created a game that is nothing short of exceptional, and the reaction we have seen from fans—from hours and hours of gameplay streaming to endless photo sharing—shows just how impactful it has been."
The strong sales bode well for a Horizon Zero Dawn sequel, or at least some story-based downloadable content, too. In the press release, Guerrilla managing director Hermen Hulst said, "We're thrilled that Horizon Zero Dawn has been embraced by critics and players alike," and teases, "This is only the beginning of Aloy's story and our exploration of the world of Horizon Zero Dawn, with the team already hard at work on an expansion to the story."
In the action role-playing game, players control Aloy, a young nomad who hunts mechanical beasts that resemble dinosaurs. Along the way, Aloy discovers secrets about humanity's past, and how the machines rose up to become the planet's dominant species. So far, Horizon Zero Dawn is one of the best games of 2017, thanks in large part to Aloy's winning personality, the interesting and detailed world, and its challenging combat, which emphasizes strategy and cunning over brute force. In short, if Guerrilla and Sony want to give us more Horizon? Yes, please.