Project Sonic Is Now Sonic Forces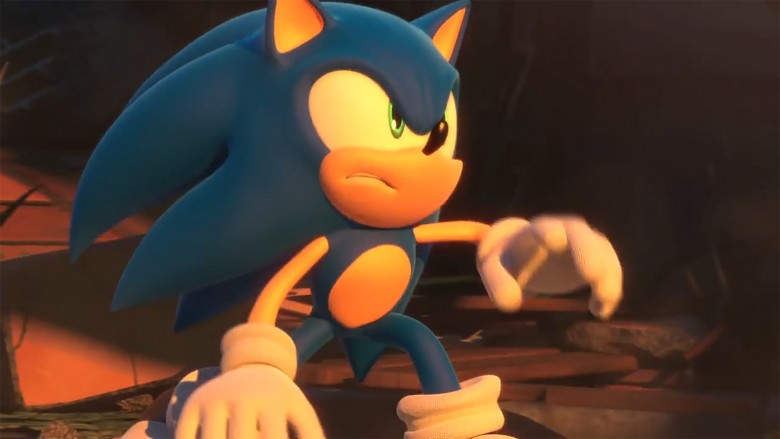 Project Sonic, Sega's latest attempt to bring Sonic the Hedgehog into the third dimension, has a new name—Sonic Forces. But the style is decidedly old-school, with the publisher comparing the platforming of Sonic Forces' to previous Sonic games like Sonic Colors and Sonic Generations.
In a panel at South by Southwest, Sega representatives unveiled the game's new title and released a few details about the gameplay. As in Sonic Colors, Sonic Forces puts the camera behind the titular hedgehog, asking players to move forward as quickly as possible while dodging and jumping over obstacles. And like Sonic Generations, the game will star multiple versions of Sonic. So far, Sega has revealed a rounder character that resembles the 2D Sonic that starred on the Sega Genesis, and another, sleeker edition patterned after Sonic's modern design. The third Sonic has yet to be revealed. The different characters aren't just fan service, either: each one will control differently, bringing a different style of play to the game.
Advertisement
In a hands-on demo revealed at SXSW, the modern-looking Sonic zooms through a city under siege by Death Egg robots, pinballing between enemies while dodging incoming bombs and collecting rings. The footage is recorded off of a screen and not an HD capture device, so the action is a little hard to follow, but rest assured: like most other Sonic games, this one goes fast.
Of course, all of this Sonic goodness comes at a price. Sonic Mania, the retro-style 2D Sonic game currently in development, has been delayed from this spring to sometime this summer. Sonic Forces is scheduled for release this winter on the Nintendo Switch, Xbox One, PlayStation 4, and Windows PCs. With any luck, it will finally be the game that restores Sonic to his former glory. Sega's mascot has been had a pretty rough time of it lately, after all, and the guy could probably use a break.
Advertisement