For Honor Was The Top Game Of February 2017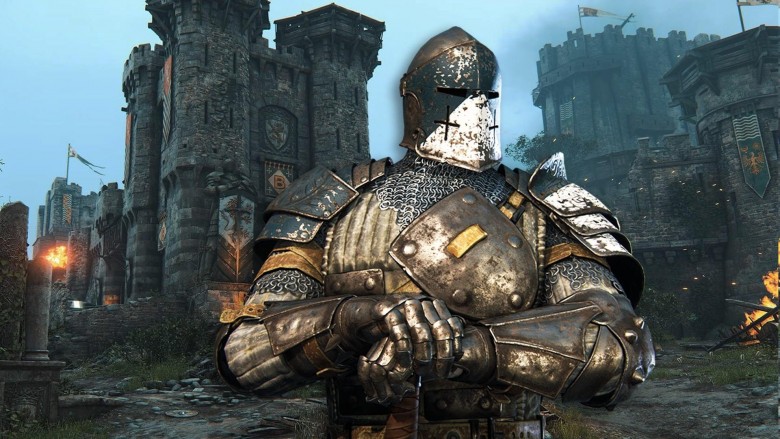 Ubisoft's medieval melee title was the best-selling game of February 2017, despite being on the games market for 12 short days.
IGN reports that, according to research company NPD Group, For Honor snagged the top spot in U.S. games sales for the month of February. The hack-and-slash title sits above nine other noteworthy games in the NPD Group ranking for February, dethroning super-spooky Resident Evil 7 from its January 2017 win and dropping it down to second place.
Advertisement
Other big-ticket titles that made the cut in February 2017 are the wheels-stealing game Grand Theft Auto V at number three, selling 75 million copies since its initial release in 2013; the hoop-shooting title from 2K Sports, NBA 2K17, settling into fourth place; and the high-powered FPS, Call of Duty: Infinite Warfare rounding out the top five.
What's interesting about the bottom tier are number nine and number 10, and which games slide into the slots respectively. Nioh and Overwatch, both titles that rake in a ton of digital sales, fill those spots, but NPD Group doesn't include online figures for the official ranking.
Take a look at the top 10 best-selling games in the U.S. for February:


For Honor

Resident Evil 7: Biohazard

Grand Theft Auto V

NBA 2K17

Call of Duty: Infinite Warfare

Tom Clancy's Rainbow Six: Siege

Madden NFL 17

Battlefield 1

Nioh

Overwatch

It's not hard to see why
For Honor
swept up sales in February. Even we predicted it was a game that would
blow everyone away
this year, and it ended up being one of the
best video games of 2017
so far. Take a look at the other top contenders, too, as you may see them pop on a future bestsellers list.