GameStop Will Have Nintendo Switch Consoles Available Soon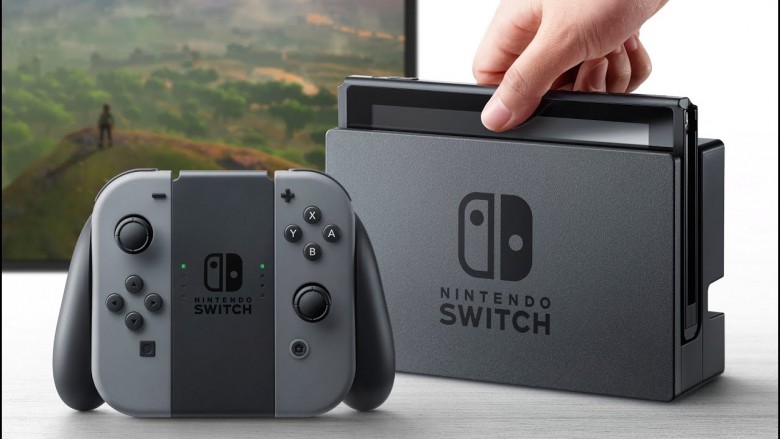 Just when you thought your chances of snagging a Switch for yourself had all but run dry, GameStop swoops in to save the day. The popular retailer announced that its shelves will be restocked with the Nintendo Switch "as early as Wednesday, March 22."
This statement comes in the midst of a noticeable stock shortage across the country, and GameStop's unit availability just might be a golden opportunity for gamers who've been hoping to get their hands on a Switch since it launched on March 3.
Advertisement
However, it's recommended that anyone looking to make a purchase with their local retailer should check stores in their area first for availability. Either by phone or in-person, customers are advised to be aware of which GameStop locations have Nintendo Switch consoles available and how many, as unit availability can vary as they continue to sell.
GameStop also mentioned that only "individual units" will be available. This may mean that console-game bundles, such as the Legend of Zelda: Breath of the Wild pack, might not be available for purchase.
In a press release (via GameSpot), the retailer's senior director of merchandising said the following: "We are meeting... demand by securing additional systems as fast as we can to ensure customers are able to purchase this innovative gaming technology. The customer enthusiasm and response we have seen so far has been incredible as we continue to sell through our supply of systems... This new allotment will go fast."
Advertisement
Additionally, Switch units cannot be reserved in advance, as GameStop has only been supplied with a limited amount of consoles.
The Switch is reportedly the fastest-selling Nintendo console, sweeping sales in North and South America, Australia, and Europe. If you're picking one up in the next few days, or are one of the lucky few who already have one, be sure to check out the Nintendo Switch games that will blow everyone away in 2017.