Uncharted 4 Wins SXSW Game Of The Year Award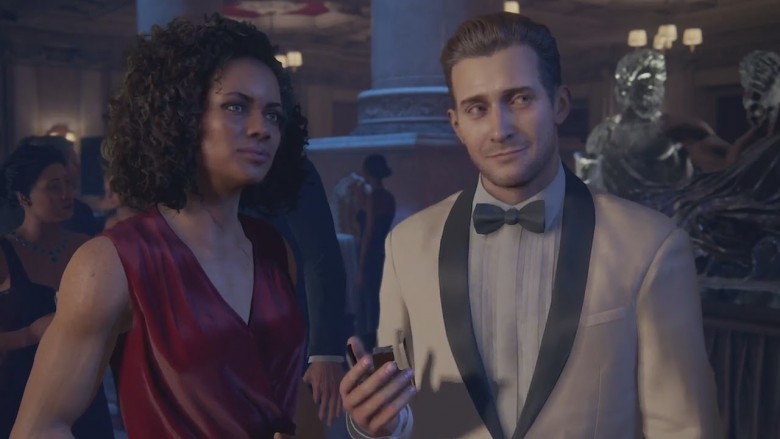 Naughty Dog's Uncharted 4: A Thief's End was the top dog at the 2017 South by Southwest Gaming Awards this weekend, taking home the coveted award for Game of the Year.
Receiving this top honor shows that the game has impacted numerous gamers, "exemplifies overall excellence, and creates a distinct gaming experience across all platforms and genres." Uncharted 4, the action-adventure title featuring the beloved protagonist Nathan Drake, beat out Bethesda's Dishonored 2, Blizzard's Overwatch, id Software's DOOM, and EA's Titanfall 2 for Game of the Year.
Advertisement
The title also won Excellence in Narrative, which is "awarded to the game with the best storyline and dialogue"; the award for most memorable character for Nathan Drake; Excellence in Animation; Excellence in Visual Achievement, given to the title with "the most well-designed and stunning visuals";
A staggering 23 categories were presented during the SXSW Gaming Awards, such as Trending Game of the Year, Esports Game of the Year, and Excellence in Multiplayer—categories that were swept up by Blizzard Entertainment's Overwatch this year, to very little surprise.
See a list of standout winners below, and view the full list on the SXSW Gaming Awards website.


Mobile Game of the Year, awarded to the game that exemplifies overall excellence and creates a unique gaming experience on any handheld device: Pokemon GO.


Esports Game of the Year, awarded to the online game with the best competitive scene, growth, and entertainment value: Overwatch.


Excellence in Gameplay, awarded to the game with the best gameplay mechanics: DOOM.


Excellence in Art, awarded to the game with the most expressive and creative artistic style: Firewatch.


Though the game's accolades at the 2017 SXSW Gaming Awards are impressive, they aren't exactly surprising. Let's just say there's a reason why
Uncharted 4
landed on our list of
best PlayStation 4 games
, and why it snagged a whopping
eight BAFTA nominations
this year.