Mass Effect: Andromeda Patch 1.04 Details Revealed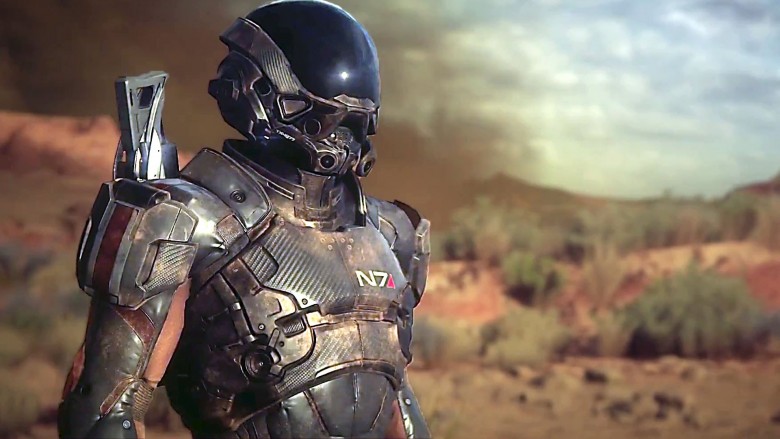 Though Mass Effect: Andromeda hasn't yet hit the masses, BioWare has already begun squashing bugs and sprucing up the inner functionality for the spacefaring game.
BioWare rolled out patch 1.04 for Andromeda, which addresses multiple glitches and aims to stabilize the game. According to the official notes (via GamesRadar), the update comes in at a weighty 2GB on the PlayStation 4, so Andromeda hopefuls will do well to ensure their console systems have ample space for the download.
Advertisement
However, the "various bug fixes and stability improvements" included in the patch aren't exactly aimed at console players. Rather, it seems the update is focused more for PC gamers.
Producer Fernando Melo announced on Twitter that the PC players should grab the patch, as it will fix a handful of issues like the screen going black, errors with the game's Corsair Utility Engine, buggy multiplayer sound, and glitchy multiplayer function keys.



PC @masseffect folks, be sure to grab latest patch (pushed out today) – fix black screen / Corsair utility, MP sound, MP F-keys issues


— Fernando Melo (@DiscoBabaloo) March 20, 2017
Melo also clarified that patch
is available now for PC and PlayStation 4, and will arrive on Monday or Tuesday at the very latest for Microsoft's Xbox One console.



In addition, all platforms @masseffect – landing on Ark Natanus in patch 1.04 (PC/PS4 out now, XB1 mon/tues latest)


— Fernando Melo (@DiscoBabaloo) March 20, 2017
Reportedly, "server side changes" are also coming, which will clear up issues with in-game missions. These updates seem promising, and given the initial
negative response
to
Mass Effect: Andromeda,
resolving these issues will be quite crucial to the game's success.
Mass Effect: Andromeda launches on March 21, filled with meaningful side-quests and lots of combat.
Advertisement