GameStop Exec Thinks The Switch Could Outsell The Wii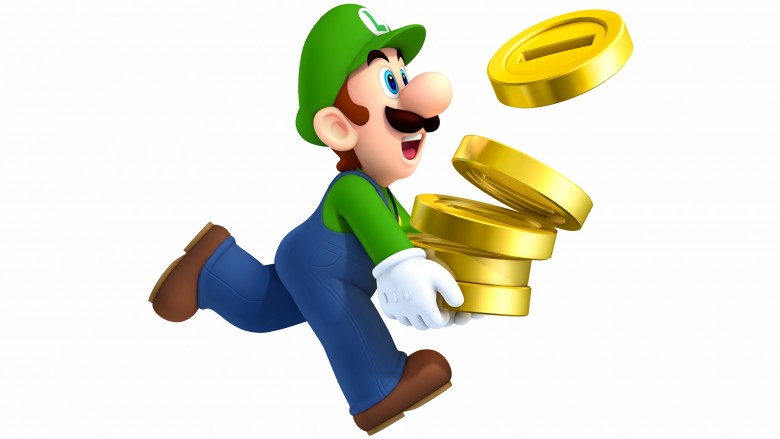 Dust off those money-printing GIFs. Eric Bright, GameStop's senior director of merchandising, thinks that the Nintendo Switch could move as many (if not more) units than the Wii, Nintendo's all-time best-selling home console.
In an interview with the good people at Game Rant, Bright said, "The Nintendo Switch is off to a start right now that it could possibly eclipse the Wii." While Bright wasn't able to share specific sales figures, he noted that "we're seeing one of the highest attach rates of software and accessories to a device that we've seen in a long time."
Advertisement
If you're not up on game industry lingo, "attach rate" metrics measure how many ancillary products, like games and accessories, are sold alongside a console. Basically, Bright says, Switch players aren't just buying Nintendo's console-handheld mash-up, they're also buying lots of associated products—which is good news for retailers like GameStop, publishers like Nintendo, and fans worried that the Switch might fizzle out like its predecessor: the Wii U. A high attach rate usually translates into long-term success for a console, although there are, as always, exceptions.
Still, Nintendo sold more than 100 million Wii systems, making it the third-best-selling video game console ever, topped only by Sony's PlayStation and PlayStation 2 (two Nintendo handhelds, the Game Boy and the Nintendo DS, also moved more units than the Wii). With the Switch performing better than expected at launch, it's hard to predict a ceiling for the console, but 100 million is a lot of game machines, and Nintendo will have to work extra-hard to keep the Switch's momentum going once the Switch's novelty wears off.
Advertisement
Bright noted that Switch-related accessories are currently big sellers, including battery packs (probably to help offset the short-lived power supply while being used in tablet mode) and extra Joy-Con controllers for multiplayer. Naturally, The Legend of Zelda: Breath of the Wild (an early contender for the best game of 2017) is also doing quite well at the marketplace, and Bright says that Zelda-focused Switch bundles should be available on GameStop's website very, very soon.