Overwatch Will Get A 'Play Of The Game' Save Tool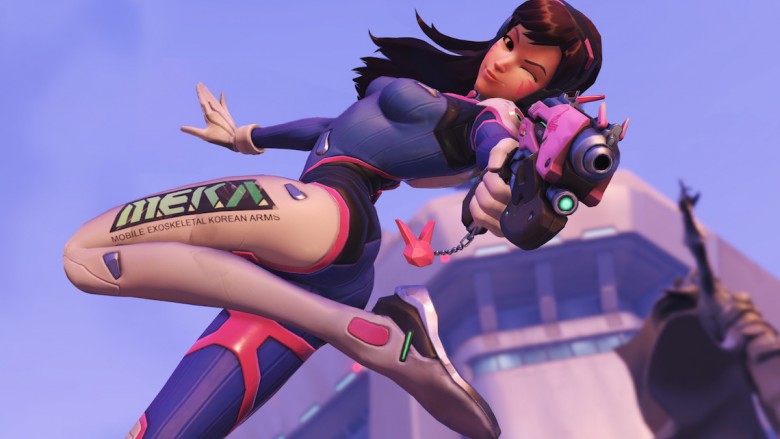 Great news for those Overwatch fans who've racked up a ton of "Play of the Game" accolades during their time with the team-based shooter. This summer, players will be able to save the highlight clip of their game-making move.
Jeff Kaplan, game director for Overwatch, revealed that the creatives at Blizzard Entertainment are hard at work on a "Play of the Game" save tool, which is tentatively set to hit the title before the summer season is over. Kaplan made the announcement on the second page of another Overwatch thread, one that discussed a potential map editing feature that will be available sometime in the distant future.
Advertisement
The subject was broached by an inquisitive Overwatch fan. Forum user LastLaugh asked Kaplan, "Any news on saving play of the games or highlights without having to use external programs? I have the feeling that I'm not the only one asking for this." Historically, the game has been somewhat criticized for its lack of a save feature in this particular arena, as many have reported that they'd like the option to download the evidence of their successes right inside the game.
Kaplan confirmed that there is indeed news on an in-game save feature. "Yes," he stated. "This will be live before the end of summer. It's being worked on right now."
Adding in a tool that offers gamers the chance to save their best plays kicks Overwatch up a notch to meet the norms of other games in its genre. Additionally, it's quite beneficial to the title to honor the highlight system that catapulted it into the mainstream. When Overwatch was first released, those outside the gaming world were made aware of the ins and outs of its gameplay simply through watching Play of the Game reels online. Even Game of Thrones actors Peter Dinklage and Lena Headey were seen capturing the objective with late-night talkshow host Conan O'Brien.
Advertisement
Overall, the announcement of this forthcoming tool is yet another example of how the Overwatch team delivers exactly what their audience wants. Another recent example is the release of hero 24: Orisa. With updates and improvements rolling out on what feels like an endless loop, who knows what's to come after the Play of the Game save feature? Let's just hope new additions don't inspire cheaters to tweak the system and get ahead.