Square Enix Mana Series Is Coming To The Switch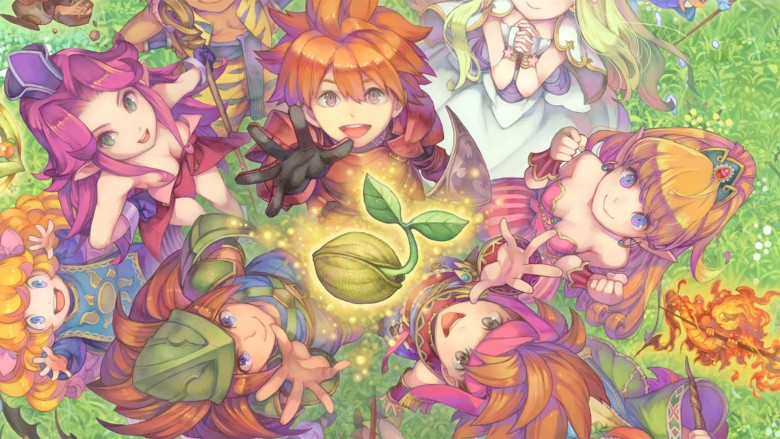 The Mana series isn't quite as big as Square Enix's other flagship franchises, Final Fantasy and Dragon Quest, but it's got a sizable and loyal following all the same, primarily thanks to the its early entries. If you're one of the many fans of Mana, or if you want to see what all the fuss is about (and you're lucky enough to own a Nintendo Switch) you might want to pick up the Seiken Densetsu Collection, which comes out in Japan on June 1.
The Seiken Densetsu Collection collects the first three games in the Mana series (as it's known here in the States) in celebration of the 25th anniversary of the series. (The anniversary was actually last year but, hey, better late than never). The Game Boy title Seiken Densetsu: Final Fantasy Gaiden, which came out in America as Final Fantasy Adventure, leads things off, followed by Seiken Densetsu II, also known as Secret of Mana, and Seiken Densetsu III, which never had an official Western release—although it did receive an impressive fan-made translation.
Advertisement
Judging by the announcement trailer for the Seiken Densetsu Collection, the three games will preserve their original 8-bit and 16-bit looks—in other words, Seiken Densetsu: Final Fantasy Gaiden resembles the Game Boy original and not the HD mobile remake. Additional features include a convenient save-anywhere option, which will make things a whole lot easier while playing Seiken Densetsu in the portable mode for the Switch, a music browser, and an "Aspect Ratio Change" option for Seiken Densetsu: Final Fantasy Gaiden.
Square Enix hasn't said anything about a U.S. release for the Seiken Densetsu Collection, and some fans speculate that the lack of an official English translation for Seiken Densetsu III (a complicated game with a branching storyline and lots of dialogue) might be too big of an obstacle for Square Enix to overcome. However, in addition to the Switch's other cool and sometimes hidden features, Nintendo's latest console is region-free. If you really want to play the Seiken Densetsu Collection, all you need is a good importer, a Japanese-to-English dictionary, and a lot of patience.
Advertisement