YouTube Star Loses Yooka-Laylee Voice Role After Making Anti-Immigrant Claims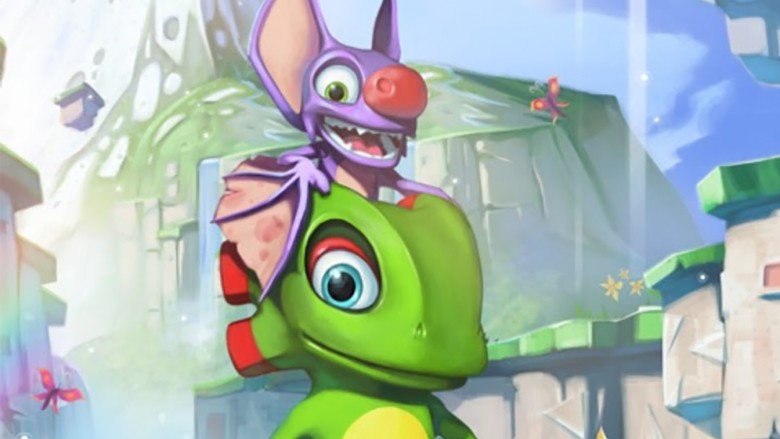 YouTube star JonTron, known in real-life as Jon Jafari, will not appear in the upcoming video game Yooka-Laylee, as announced by developer Playtonic.
Jafari's dismissal comes about a week after he took to Twitter, YouTube, and Twitch to express some, ahem, controversial opinions about the roles that immigrants and people of color play in American society. It started when JonTron retweeted a racist message from U.S. Representative Steve King, and continued on a fellow streamer's Twitch channel, where JonTron argued that immigrants are causing a "demographic displacement" of whites that he compared to South Africa's apartheid movement, and said that wealthy blacks commit more crimes than poor whites (a claim that isn't backed up by any real data). It's ugly, and Gizmodo has a pretty thorough rundown of the whole thing.
Advertisement
Understandably, many fans didn't react particularly well to JonTron's comments, flooding his personal subreddit with complaints and unsubscribing from his YouTube channel (although, as of this writing, JonTron still has over 3 million subscribers, so it's not clear exactly how much of a dent the impromptu boycott made). Now, Playtonic is removing all of JonTron's voice acting from Yooka-Laylee, ending a collaboration that started in 2015, well before Yooka-Laylee's record-breaking Kickstarter campaign even began.
"In light of his recent personal viewpoints we have made the decision to remove JonTron's inclusion in the game via a forthcoming content update," a Playtonic spokesperson said in a statement. "We deeply regret any implied association that could make players feel anything but 100 percent comfortable in our game worlds, or distract from the incredible goodwill and love shown by our fans and Kickstarter backers."
Advertisement
Given that development on Yooka-Laylee, a throwback to the 3D platformers of the Nintendo 64 era, is finished (the game comes out on April 11), that's a pretty big last-minute change. It's also not the first time that a YouTube personality has gotten in trouble for espousing alt-right viewpoints. About a month ago, the Disney-owned Maker Studios severed ties with PewDiePie after he made anti-semitic "jokes" on his popular YouTube channel. It was just one of the many times that the popular video game personality has gone too far.