Play Splatoon 2 Early In Weekend-Long Global Testfire Event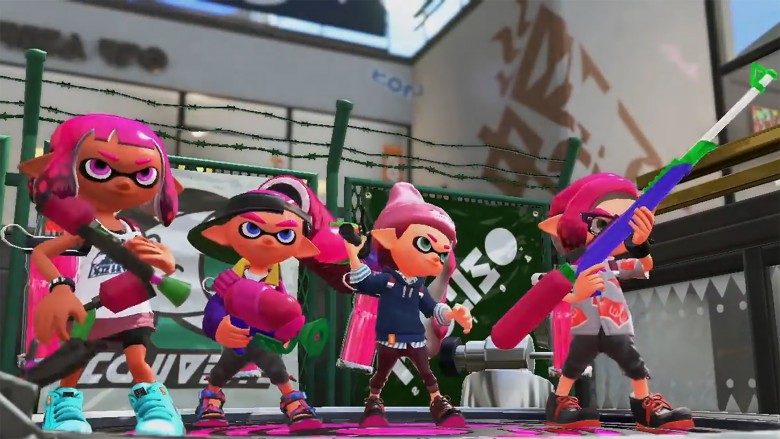 Quick heads-up: if you want to try Splatoon 2, the upcoming multiplayer shooter for the Switch, Nintendo is holding a "Global Testfire" (which is just a gussied-up name for a public beta) this weekend, and it's completely free.
Of course, we're talking about Nintendo. They do things differently. You won't be able to just jump in and enjoy some ink-spraying action at your leisure. Instead, the Global Testfire takes place at specific times, and each session only lasts for an hour. If you'd like to try your hand at the new and improved Splatoon, you'll need to log in during one of the predetermined times.
Advertisement
The schedule looks like this (all times listed are Pacific Daylight Time):
March 24, 12:00 p.m. to 12:59 p.m.
March 24, 8:00 p.m. to 8:59 p.m.
March 25, 4:00 a.m. to 4:59 p.m
March 25, 12:00 p.m. to 12:59 p.m.
March 25, 8:00 p.m. to 8:59 p.m.
March 26, 4:00 a.m. to 4:59 p.m
The Splatoon 2 Global Testfire should be interesting for a couple of reasons. For one, it's the first real look that most Switch owners will get at the console's online network, which will be free through the summer before going to a subscription-based model this fall.
In addition, the initial Switch reveal video positioned Splatoon as a possible eSport contender, which would mark a radical shift in priorities for Nintendo, but could end up being a lot of fun if Nintendo fully commits to the idea. While Super Smash Bros. has a vibrant and popular eSports scene, Nintendo remains largely hands-off, leaving most of the work to event organizers and the general community.
Advertisement
Splatoon 2 is the sequel to the well-received multiplayer shooter from 2015, in which players must spray ink over as much of the arena as possible before time runs out. The original game was very good and very, very Nintendo. So if you own a Switch, you should try to check out this event. We're expecting good things.