Leaked Call Of Duty Packaging Reveals WWII Setting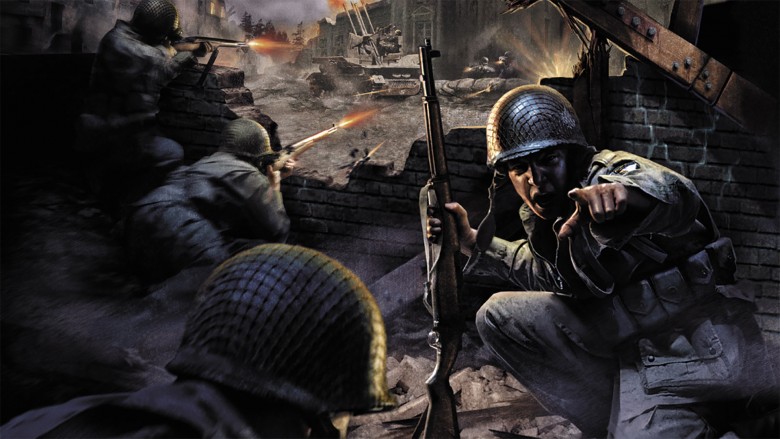 It's been rumored for a while, but assuming that the latest round of leaks is legit, now we know for sure: Call of Duty is returning from the far reaches of space for its next installment, which is allegedly named Call of Duty: WW2.
The information comes via Reddit user rTwGNaywaoaLh, who was responsible for leaking lots of (accurate) information about Call of Duty: Infinite Warfare. Screenshots attached to rTwGNaywaoaLh's post show steelbook cases and promotional posters displaying the next Call of Duty's title alongside scenes from World War II, including what looks like a recreation of the attack at Normandy on D-Day.
Advertisement
Now, there's a chance that these could be doctored photos. This is the Internet, after all. However, given rTwGNaywaoaLh's previous track record and the way in which Sledgehammer Games has been teasing a return to World War II for months, most fans are taking the photos at face value. Some Redditors allege that the scenes featured on the pictured Call of Duty: WW2 cases are screenshots from the movie Saving Private Ryan, but so far, nobody's found matching shots from the movie—it's also possible that Call of Duty: WW2 and Saving Private Ryan just look similar, given their shared subject matter.
World War II is, of course, where the Call of Duty franchise started: the first three Call of Duty games were all set during the Second World War, as was the series' fifth entry, World at War. Given the lukewarm reaction to the last Call of Duty game, Call of Duty: Infinite Warfare—people hated it months before it came out, critics weren't much kinder at release, and the game ultimately underperformed at the marketplace—a return to a more familiar, grounded setting might be exactly what the franchise needs to get back on track.
Advertisement