Final Fantasy 14's Free Trial No Longer Has A Time Limit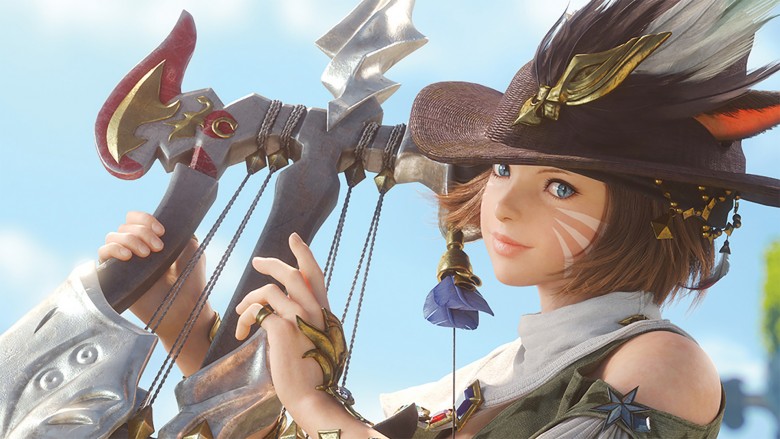 Between various mobile games, Final Fantasy XV's first story-based downloadable content pack, and last year's kid-friendly (and sadly overlooked) World of Final Fantasy, there is a lot going on right now for fans of Square Enix's storied role-playing franchise. Add one more thing to the list. According to Square Enix, Final Fantasy XIV, the company's second attempt to fuse Final Fantasy with massively multiplayer online role-playing games, is now free—up to a point.
Previously, Square Enix offered a limited, 14-day trial for new users, which could only be played once per account. Now, the game's entire opening sections are open to everyone, including people who previously tried the timed trial or who have let their subscriptions lapse. The new free-to-try model has no time limit, but characters are capped at level 35, meaning that players will need to subscribe in order to progress past that point.
Currently, Final Fantasy XIV's main campaign maxes out at level 50, although the first expansion, Heavensward, raises the cap to 60 (and the upcoming add-on Stormblood will go up to 70). However, the journey to level 35 can take quite a bit of time, especially given that Final Fantasy 14 lets characters switch classes—each of which has its own level progression—on the fly, meaning that it might be a while before you find a class that you're really happy with.
The free trial will only include content from the base game, and if you want to try Heavensward or Stormblood (which require higher levels), you'll need to pay for those. However, Square Enix makes it pretty clear that almost all of the Final Fantasy XIV content currently available to subscribers will be open to free players as well, including the first 10 levels of the Deep Dungeon, the newbie-friendly Hall of the Novice, and the floating casino The Golden Saucer.
Also? Despite a rough launch, Final Fantasy XIV is really, really good—even though the game plays like other MMORPGs, it still feels like Final Fantasy—and is absolutely worth checking out if you haven't already. Hey, it's free!