Destiny 2 Content Will Hit PS4 First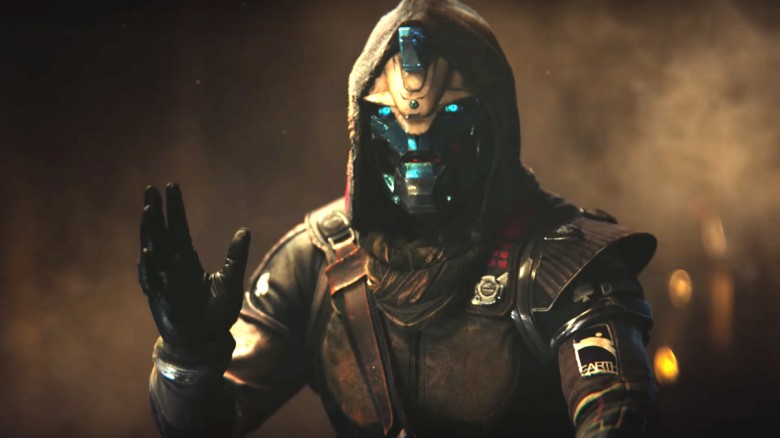 PlayStation 4 owners, perk up. Destiny 2 will follow in its precursors footsteps by offering exclusive content to the Sony console first.
Activision unveiled a new teaser trailer for the forthcoming sequel to the popular multiplayer FPS game Destiny, but a slightly different version of the video was uploaded to the official Sony PlayStation YouTube page. The alternate teaser lasts a bit longer than the other clips circulating the internet, and those extra seconds are used to feature an end-screen photo, which reveals PS4-exclusive content will be available for a limited time.
Advertisement
"Get exclusive Destiny 2 content on PS4," the stinger states. The fine print clarifies that the console content is timed exclusive "until at least fall 2018" and that more information is coming this summer.
In the past, Activision and Sony teamed up to bring exclusive Destiny content to PlayStation 3 and PlayStation 4 users long before Xbox One owners could get their hands on it. While PlayStation gamers had early access to certain elements of the original title's gameplay, like multiplayer maps, ships, and strikes, those rocking an Xbox One had to wait a year or longer.
Regardless of which console gamers prefer, they won't have to wait too long to see more of the sequel. Another trailer, which the game's developer Bungie calls the official "reveal" teaser, unveils on March 30 at 10 A.M. PDT. However, Destiny 2 doesn't have a set release date yet. Though leaked marketing materials have pointed toward a September 8 debut, we can't know for sure when it'll launch.
Advertisement
While we wait for more concrete details on content and how many days left until we can finally pick up the sequel title, check out the insane killstreak one player achieved in the original Destiny.