We Happy Few Getting Film Adaptation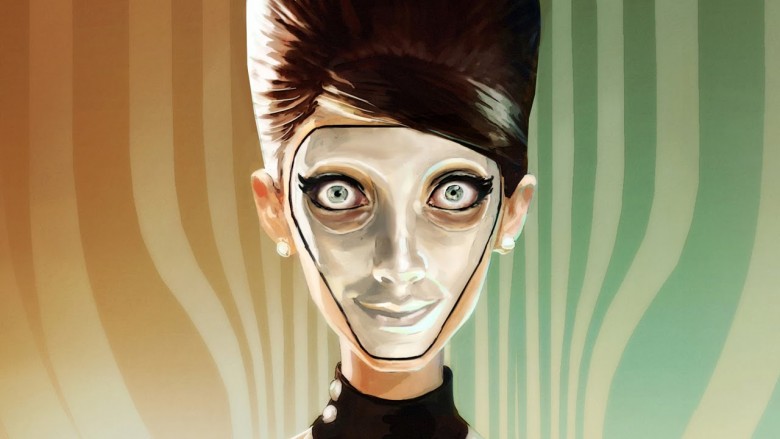 YouTube
Looks like the "happy few" will soon grow in number.
Variety reports that We Happy Few, the indie survival horror title from developer Compulsion Games, will be getting the silver screen treatment. A film based on the game, which has been available in early access since July 26, 2016, is in development with Gold Circle Films, the production company behind the campus comedy Pitch Perfect and the rom-com classic My Big Fat Greek Wedding.
Compulsion Games has also teamed up with dj2 Entertainment, a Santa Monica-based entertainment agency, for the upcoming flick. Dj2 Entertainment CEO Dmitri M. Johnson and CCO Dan Jevons are set to partner with Gold Circle head honcho Paul Brooks to produce. Dj2's Stephan Bugaj is slated to serve as executive producer, and Dj2 Entertainment business affairs lead Howard Bliss reportedly played an important role in securing the rights. Bliss reportedly mentioned that dj2 and Gold Circle are looking to bring writers aboard the project.
It appears that all parties involved in the game-to-movie translation are in high spirits. Guillaume Provost, head developer at Compulsion Games, spoke about how the collaboration with dj2 and Gold Circle came to be, and how the final product will stay true to the game. "Dmitri, Stephan, and Dan approached us enthusiastically with really solid ideas about how to adapt our game to film while retaining its menace, dark humor, and central themes," Provost said (via Variety).
Johnson echoed Provost's sentiments on maintaining a sense of authenticity in the film. "Our commitment is to make a movie that remains true to the source material, while still surprising fans," he stated.
While We Happy Few hasn't yet seen an official wide release, it appears the game's main story, spooky atmosphere, and black comedy elements will be at the heart of the forthcoming flick. Check out the full game synopsis below:
"We Happy Few is the tale of a plucky bunch of moderately terrible people trying to escape from a lifetime of cheerful denial in the city of Wellington Wells. Set in a drug-fueled, retro-futuristic city in an alternative 1960s England, you'll have to blend in with its other inhabitants who don't take kindly to people who don't abide by their not-so-normal rules. We Happy Few is about surviving in and escaping from a procedurally generated world, where you must learn to hide in plain sight. If you act out of turn, or you're not on Joy (the local happy pills), the locals will become suspicious and will rapidly turn your frown upside down! Forcefully. You will need to practice conformity, stealth, and combat if you want to survive long enough to escape."
Additional details on a possible release window for the We Happy Few film haven't yet been revealed, but we'll update you when news breaks. In the meantime, check out the video game movies you didn't know were in development.