Blizzard Teases Next Overwatch Event With Animated Comic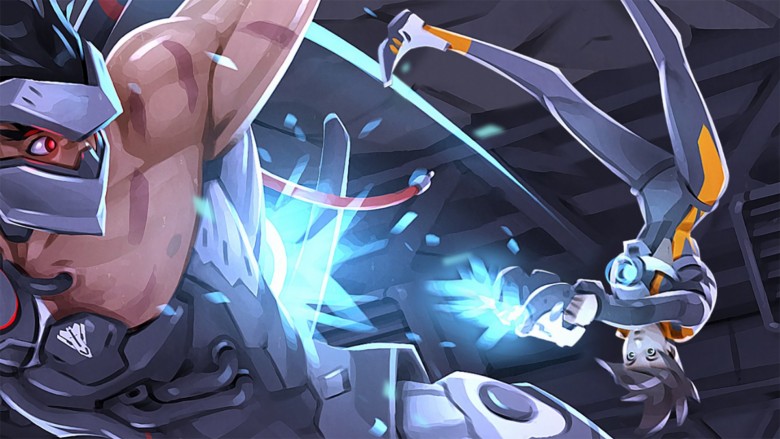 Nobody outside of Blizzard knows exactly what the next big Overwatch event is going to be, but the developer is dropping some major hints ahead of the April 11 announcement. An animated comic called "Uprising" flashes back seven years to show the Overwatch team's struggles to contain an Omnic uprising in London, while hinting at some pretty dark things to come.
"Uprising" focuses on Overwatch commander Jack Morrison, better known these days as Solider: 76, and the dilemma that he faces as Omnic extremists take over London's posh King's Row neighborhood. Britain's Prime Minister wants Morrison and the Overwatch crew to mind their own business—however, a number of Overwatch agents, including the just-cleared-for-duty Tracer, have other opinions.
Advertisement
As a stand-alone story, "Uprising" (which is written by Michael Chu and drawn by Gray Shuko) provides a quick but informative glimpse into the past of Overwatch, and fleshes out some of the personalities that make up the team. As set-up for the next big Overwatch event (which, according to teasers, has something to do with the King's Row Uprising), it's even more intriguing. While previous Overwatch events have been based on holidays or seasonal events like the Summer Olympics, game director Jeff Kaplan previously told PCGamesN that the next event would be more story-based, delving into the game's compelling but intentionally vague storyline.
"People wanna know more about the story of Overwatch. They wanna know more about the past of Overwatch," Kaplan said. "I think they want to know more about what's going on with Omnics and humans in this world, and I think a lot of that will be answered for them."
Advertisement
Don't expect the upcoming King's Row event to be a story-focused single-player experience, however. "To really do what people expect, which is that Blizzard-quality level of polish, on either a single player or co-operative campaign would probably be a full development cycle for us, you know, multiple years," Kaplan told the International Business Times. "There are things we can do in Overwatch the PvP game that can scratch that itch a little bit for people, but I think a full campaign is probably a game unto itself."
Still, given that the game's obtuse lore was one of fans' biggest concerns before the game came out, it's nice to see Blizzard slowly but surely fleshing out the lively, compelling world. The Overwatch team clearly has many stories to tell, and we can't wait to see exactly what they have in store.