Project Scorpio News Coming Thursday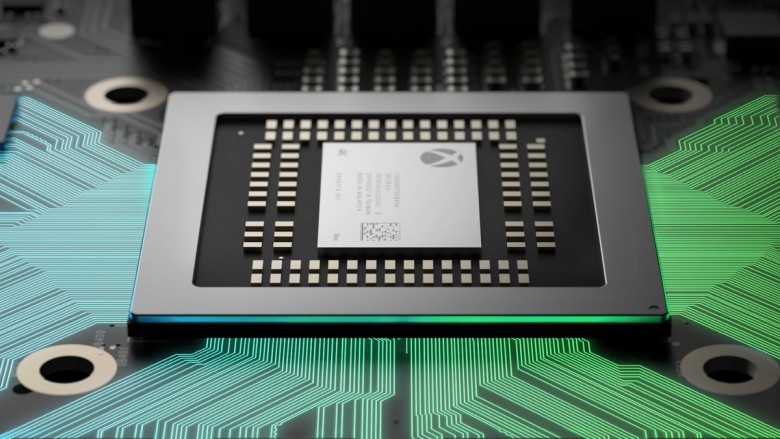 Twitter/@digitalfoundry
An exclusive announcement regarding Microsoft's top-secret new console, Project Scorpio, will drop Thursday (April 6).
GameSpot reports that the upcoming information will be released through Digital Foundry, a website dedicated to performance specs and breakdowns that operates under Eurogamer's umbrella. On Digital Foundry's official Twitter account, rumors were settled and a solid tease was posted. "To clear up the speculation: @digitalfoundry will have an exclusive Xbox Scorpio reveal on @eurogamer this Thursday at 2pm UK/6am Pacific."
Advertisement
A few days prior to this tease, tweets from other insiders began to surface. Jez Corden, editor at Windows Central, and mysterious industry expert Shinobi both posted updates that hinted at the upcoming announcement. On April 1, Corden tweeted, "It's true that Project Scorpio is going to be shown off very soon," following up with clarification that it wasn't an April Fools Day prank. That same day, Shinobi shared this tweet to his 35,000-plus followers: "Scorpion things next week, yes. Hardware sounds damn impressive." Even Xbox head Phil Spencer chimed in and said, "We are very happy with what we are seeing from [first-party developers] and [third-party developers], you'll hear more soon. Sorry for the wait."
Advertisement
Only those privy to the private details know additional specifics on what the Project Scorpio reveal will entail, but that hasn't stopped fans from crafting theories of their own. Based on the evidence at hand, many believe that the console will finally be shown off in full. Because Digital Foundry is the publication handling the reveal, others argue that it will center around the performance and hardware. This would align with Microsoft's past statements that Scorpio is the "most powerful console ever made," even more so than the PlayStation 4 Pro.
In any case, the reveal will likely only be a piece of the Project Scorpio puzzle. More announcements on price point and a release window are expected to roll out at a later date, perhaps during Microsoft's press conference presentation, which has been confirmed for Sunday, June 11 at 2 PM PST/5 PM EST.
While we wait to see just what will be revealed on Thursday, take a look at the things we think will change your life in 2017, Project Scorpio included.