Blizzard Planning Call Of Duty Movie Universe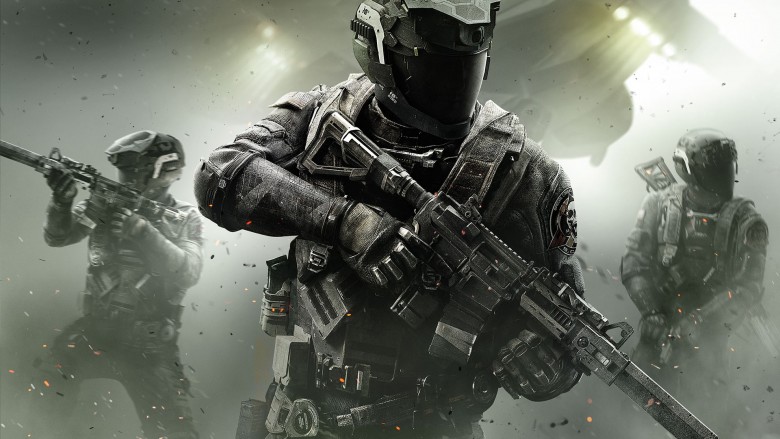 Every major film studio wants a Marvel-style cinematic universe to call their own these days—including Activision Blizzard, where execs in the filmmaking arm are busy mapping out a series of movies based around their popular Call of Duty franchise.
Advertisement
Co-presidents Stacey Sher and Nick van Dyk spoke with the Guardian about their plans for the series, explaining they intend to focus on the "feel" of the games rather than trying to adapt specific plots from the various installments. And although cameras won't start rolling until next year at the earliest, Sher revealed that the studio's creative team has already "plotted out many years" worth of Call of Duty movies.
"We put together this group of writers to talk about where we were going," said Sher. "There'll be a film that feels more like Black Ops, the story behind the story. The Modern Warfare series looks at what it's like to fight a war with the eyes of the world on you. And then maybe something that is more of a hybrid, where you are looking at private, covert operations, while a public operation is going on."
Advertisement
"It's going to have the same sort of high-adrenaline, high-energy aesthetic as the game, but it's not a literal adaptation. It's a much more broad and inclusive, global in scope," added van Dyk. "A big, tentpole Marvel-esque movie."
Of course, if racking up Marvel-esque box office receipts were as simple as saying it, the MCU would have a lot more honest competition on the cinematic universe front—and it definitely bears mentioning that video games adaptations haven't exactly amassed the most impressive track record. But with more than a decade's worth of games—and billions in sales—the Call of Duty series might be popular enough, and blessed with a malleable enough combat concept, to finally bridge the gap between consoles and theaters in a truly satisfying way. And if it pans out, Sher and van Dyk have even bigger plans for the rest of the company's vast library, including potential adaptations of everything from current hits like Overwatch to classic Activision titles like Pitfall. Perhaps most encouragingly, they seem committed to assembling creative teams talented enough to leverage all that intellectual property.
"If you look at Marvel, they started working when you had Robert Downey, Jr. as Iron Man, and real filmmakers on board as well," argued Sher. "What I think made The Avengers so great was the writing and directing. You cared about those characters."
Advertisement