Battlefield 1 Updates Go Monthly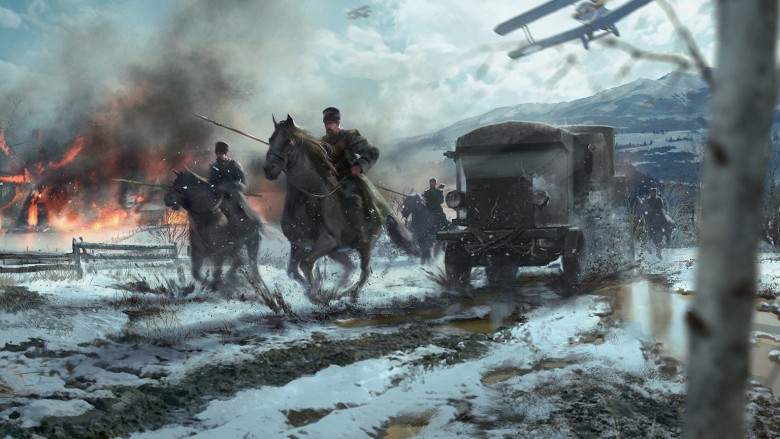 Battlefield 1 has been out for nearly six months, but Electronic Arts and DICE still have lots planned for the WWI-themed shooter. In fact, DICE has so much content in the pipeline that the studio has decided to move Battlefield 1 updates from seasonal to a monthly release schedule.
As DICE explained in a blog post called "The Road Ahead," more frequent updates will allow the developer to "bring you more of what you want, faster than ever." Upcoming expansions include more in-game content and tweaks to existing systems based on both player feedback and tests held on Battlefield 1's Community Test Environment.
For example, one planned addition to Battlefield 1 is "platoons," which will allow players to join up with friends in order to "execute swift victories and achieve goals as one unit." Platoons are set to arrive in the spring update, which will (presumably) be the last seasonal update before monthly updates begin. Other changes currently scheduled for May include a more streamlined transition from menus into matches and an overhauled version of Battlefield 1's Rent-A-Server program.
And then, of course, there are the premium downloadable content packs. In "The Road Ahead," DICE highlighted the game's second DLC pack, "In The Name Of The Tsar." Set on the snowy Russian front, "In The Name of the Tsar" will force players to deal with both the "new tactics employed by the Russian army" and the bitter cold, as well as a host of new maps, weapons, vehicles, and a few alternate game modes.
DICE seems to have a pretty clear plan that'll keep Battlefield 1 chugging along for quite some time. That's good news. After Battlefield Hardline ended up being one of 2015's biggest gaming fails, going back to WWI breathed some new life into the series, and we wouldn't mind having the game around for a little while longer.