Why The Xbox Scorpio Will Blow Everyone Away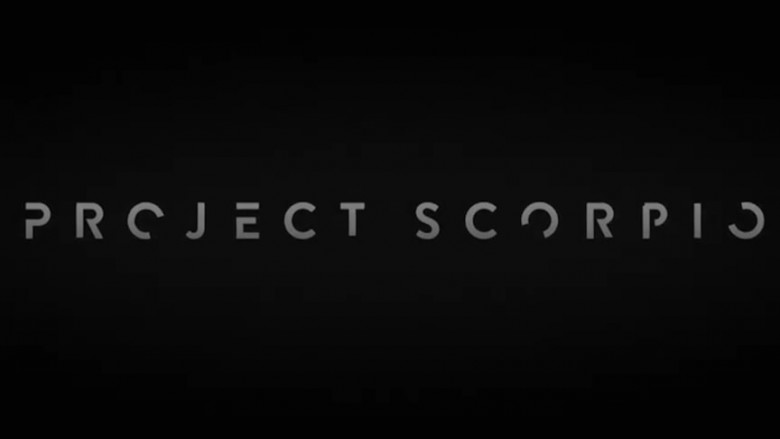 With the technical specifications of Microsoft's newest console, codenamed Project Scorpio, now officially announced, gamers around the world finally know exactly what's in store for them in the near future—and it looks good. Project Scorpio is poised to deliver on Microsoft's promise of creating the most powerful console to date, and may just usher in the true next generation of gaming. There's a lot to be excited about, but these are the main reasons Project Scorpio will blow everyone away when it arrives.
Advertisement
Tech demos have been promising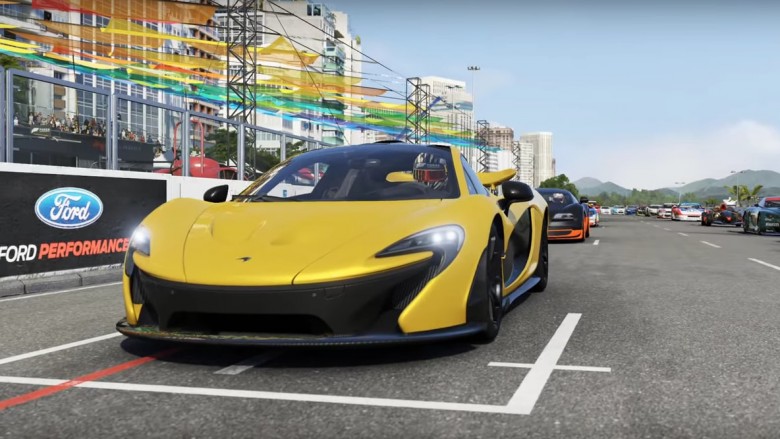 Based on the previews a lucky few have been invited to see in private, games running on the Scorpio's hardware show some serious promise.
Writes Digital Foundry's Richard Leadbetter for Eurogamer, "We saw a Forza Motorsport demo running on the machine at native 4K and Xbox One equivalent settings, and it hit 60 frames per second with a substantial performance overhead —suggesting Scorpio will hit its native 4K target across a range of content, with power to spare to spend on other visual improvements." That's truly some impressive stuff, as setting the bar at 4K and 60fps is what many gamers have been clamoring for since the start of this console generation.
Advertisement
The ForzaTech demonstration in question was running at a full, native 4K resolution—which is marginally better than PlayStation 4 Pro's non-native, checkerboarded 4K resolution, meaning Scorpio will take full advantage of players' shiny new 4K displays. Furthermore, the fact that the game ran at 60 frames per second is truly an impressive feat yet to be seen on consoles—making for an experience that looks razor sharp while playing smooth as butter. And if all that wasn't good enough, Leadbetter notes that "GPU utilization is remarkably low at just 60-70 percent," meaning there's plenty of room for improvement with future Scorpio games.
Turn 10 Studio Software Architect Chris Tector told Leadbetter how excited he is to develop games for this technology, stating, "The awesome part about the whole story [is] that we can spend all this time heading into the future [...] Instead of saying, 'How are we going to wrestle to get the performance on this?' we're actually saying we can make this quality tradeoff or this quality tradeoff and spend that time iterating, heading towards much better image quality. So instead of stressing about getting to a final resolution or a final frame rate, we can really drive it all into quality."
Advertisement
If this early tech demo is any illustration of the future, gamers can expect some incredibly high-quality titles once the Scorpio is out in the wild.
Scorpio will improve every Xbox One game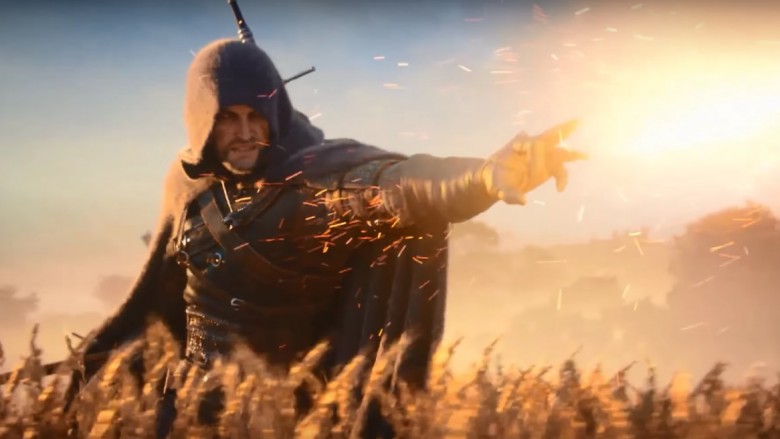 Xbox One owners questioning whether an upgrade to Microsoft's newest console will be worth it need not question anymore—while gamers who held off on the Xbox One have even more reason to pick up a Scorpio.
Advertisement
According to Leadbetter, Scorpio "features 100 percent compatibility with any software that runs on the existing Xbox One console." This is exciting—though not entirely unexpected—giving everyone a reason to buy into Microsoft's newest project. Existing Xbox One players now have an entire library of already-purchased games ready to go on day one, while new Xbox players will have access to Microsoft's entire library of current-generation software.
However, Xbox One software won't simply run on the new hardware. It'll actually be significantly improved in terms of framerates, loading times and/or resolution upgrades. Scorpio users can expect smoother performance, no screen tearing, maximum possible resolution on dynamic titles, improved texture filtering, and faster loading—all of which means older games will look new again, not unlike titles patched to take advantage of Sony's PlayStation 4 Pro.
Advertisement
All of this means we should see an even larger jump between console stages than we saw with the PlayStation 4 and PlayStation 4 Pro—which has us all super stoked.
Scorpio features a monster engine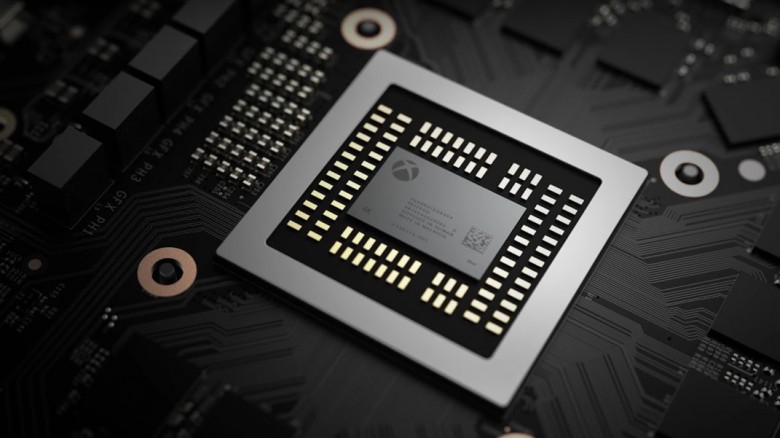 Microsoft's latest piece of gaming hardware, currently still codenamed Project Scorpio, will feature one powerful beast of an engine under the hood.
Called the Scorpio Engine, the console's "new SoC (system on chip) [is] developed once again in conjunction with AMD," confirms Leadbetter, and according to Kevin Gammill, Group Program Director of the Xbox Core platform, this engine is truly a custom job. "It's not a process of calling up AMD and saying I'll take this part, this part and this part," he explained. "A lot of really specific custom work went into this." Years of work, to be exact, as developers at Microsoft were researching their own games running on their own hardware extensively, in order to figure out exactly how they could maximize and optimize their future engine.
Advertisement
So how strong is this engine? It reportedly features 40 Radeon compute units "ramped up to a remarkable 1172MHz—a huge increase over Xbox One's 853MHz, and indeed PS4 Pro's 911MHz," and its GPU is "only 94MHz off the maximum boost clock of AMD's Polaris-based RX 480 graphics card, which only has 36 compute units – and requires a meaty custom cooler to sustain its max boost clock." That's impressive.
Native 4K and HDR support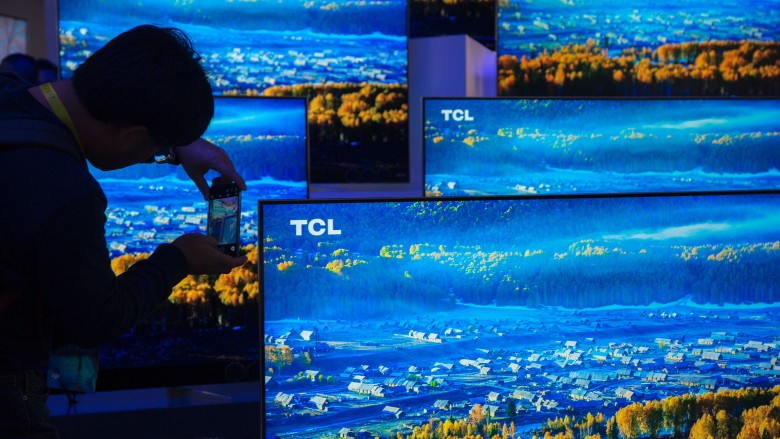 Getty Images
Whenever Scorpio arrives, it'll immediately become the best console for gamers looking to take full advantage of their TV's 4K and HDR capabilities.
In it's simplest terms, 4K resolution is four times better than 1080p—meaning if you watch full HD programming on your 1080p TV at home, 4K would theoretically look four times sharper. The 4x increase in pixels over 1080p makes for significantly greater image clarity, bringing out finer details in an image, while portraying "more vibrant, varied and realistic colors." And this isn't just marketing speak, either—the jump from 1080p to 4K truly feels like the jump from standard definition to high definition. It's a generational leap that makes supported video games look absolutely stunning.
Advertisement
With Scorpio's push to native-4K resolution over Sony's PlayStation 4 Pro's frequently-used checkerboard-rendering—a way to cheat your eyes into thinking it's truly 4096x2160 pixels—games are going to look crisper and more beautiful than ever. However, it really isn't all about counting pixels, as Kevin Gammill, Group Program Director of the Xbox Core platform points out. "It's about delivering those pixels with 4K assets, so they look great. It's about delivering those pixels with HDR and wide colour gamut fidelity. It's about delivering those pixels with no loss of frame-rate compared to the 1080p version of that title—that's super-important to us."
Arguably even more important than 4K is High Dynamic Range, or HDR, which essentially makes your darks darker and your brights brighter by drastically increasing the shades of color visible...on TVs that support the technology. In some ways, HDR is responsible for making images look even more realistic and lifelike than 4K, and the technology truly makes videos come alive. Of course, Microsoft's Xbox One S and Sony's PlayStation 4 already support HDR—but when combined with Scorpio's native-4K horsepower, we're all in for a real treat,
Advertisement
From a hardware perspective, it crushes the PS4 Pro
Sony's PlayStation 4 Pro was a welcome addition to the console gaming space, particularly for those looking to take advantage of their new 4K TVs. Indeed, the PS4 Pro has provided a significant upgrade, making for the best console gaming experience seen, to date. However, its days as the tech champ are numbered.
Advertisement
A side-by-side comparison of the specs illustrates just how much more powerful the Scorpio will be. Its CPU will boast Eight custom x86 cores clocked at 2.3GHz, against PS4 Pro's Eight Jaguar cores clocked at 2.1GHz, while its GPU can impressively claim 40 customized compute units at 1172MHz against PS4 Pro's 36 improved GCN compute units at 911MHz. In terms of memory, Scorpio will house 12GB GDDR5 to Sony's 8GB, while Scorpio's memory bandwidth is unprecedented—an impressive 326GB/s, compared to PS4 Pro's 218GB/s. The hard drives are, more or less, identical at 1TB each. Whether or not these numbers mean anything to you, the Scorpio will beat Sony's best in every way.
The icing on the proverbial cake, however, is Scorpio's inclusion of a 4K UHD Blu-ray optical drive—which many critics and owners thought, and still think, should be included on the PS4 Pro. Considering the PlayStation 2 became the best-selling console of all time in large part because of its DVD drive, and the PlayStation 3 found additional success as a top-of-the-line Blu-ray player, it seems foolish that Sony would let Microsoft beat them to the 4K UHD Blu-ray punch.
Advertisement
Of course, with all of this power comes—one must assume—a steeper price tag. But that's a topic for another day.
Less heat, more power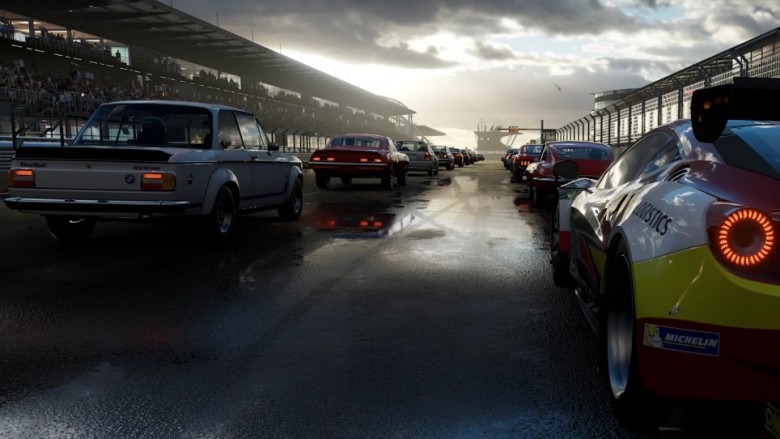 Gandalf once said, "With great power, comes great heat." Or...something like that. Either way, the statement rings true. With Microsoft's Project Scorpio flexing some serious muscle in what will likely be a reasonably small form factor, developers had to come up with a clever way to manage all of that heat while also saving consumers from a drastic increase to their energy bill—and their solution is impressive.
Advertisement
Named after its creator, the Hovis Method promises to make the Scorpio incredibly efficient while preventing overheating. Leo Del Castillo, general manager of Xbox hardware design, explained that they "basically fine tune the voltages for each of the chips and optimize them so the chips are getting exactly what they need to get the job done... That drives a much higher degree of efficiency into the system and allows us to get rid of a lot of wasted power that would otherwise come out as heat." Regardless of the optimized power profile, heat production is still an issue, which is resolved by using "a vapor chamber heat sink," described as "a copper vessel [...] inside of which is ionized distilled water under vacuum."
Advertisement
So how do they get the heat out of the box? According to Castillo, they turned to the auto industry for inspiration. "We went to a custom-designed adapted centrifugal fan for this design," he explained. "It kind of looks like a supercharger on a car, it looks like an intercooler almost. Every part about this is custom designed for the application."
With the issues of energy usage and cooling seemingly resolved, we can't wait to take the Scorpio out for a spin.
Unparalleled VR potential
Getty Images
With virtual reality still in its toddler stage, most VR iterations are still learning to walk. Sony's PlayStation VR has sold and performed quite respectably, and credit is due for their risky and hearty investment into one aspect of gaming's future. Microsoft's partnership with Oculus, however, means VR may be really be ready to fly—and Project Scorpio could see the technology really spread its wings.
Advertisement
According to a press release, Microsoft plans "to bring mixed reality content to the Xbox One family of devices, including Project Scorpio, in 2018." This is certainly good news for anyone interested in VR, as Polygon notes Scorpio "has the guts needed to blow the minimum specs of the Oculus Rift and the HTC Vive out of the water." With some PlayStation VR owners mildly dissatisfied with the resolution of the hardware, Scorpio looks to provide high-res VR gaming that puts PSVR to shame. Scorpio owners are looking at some VR exclusives as well. "At Gamescom 2016," Eurogamer reports, "Xbox marketing chief Aaron Greenberg confirmed there would be VR exclusive Project Scorpio games," with a VR version of Fallout 4 potentially arriving on the console—which is almost enough to make us weep.
Advertisement
Regardless of which direction Microsoft chooses to take VR with their new console, the future is almost certainly bright. And high-resolution.