Uncharted 4 Wins Game Of The Year At The BAFTAs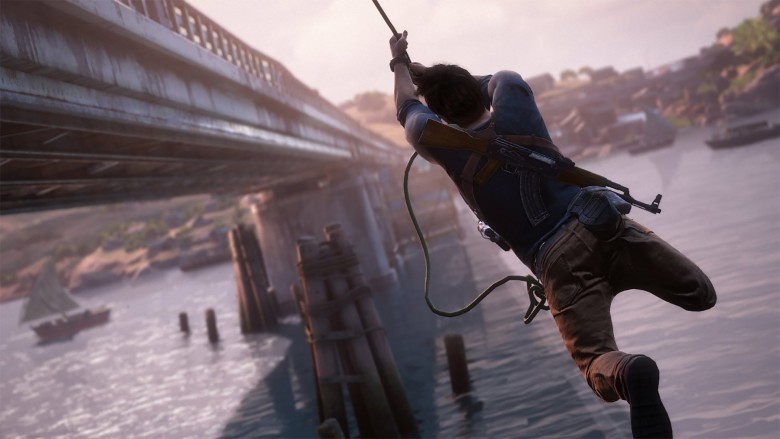 Stop us if you've heard this one before: at a big video game awards show, Uncharted 4 picked up Game of the Year, Playdead, the developer responsible for the stylish indie platformer Inside, nabbed more trophies than anyone else (including, naturally, the awards for Narrative and Artistic Achievement), Pokémon Go swept the mobile category, and Firewatch's Cissy Jones was rewarded for her excellent performance.
If that sounds familiar, you either watched last night's BAFTA Game Awards ceremony, or you've tuned in to one of the many other video game awards shows that've been running since last December.
Still, at least one person was surprised: according to the BBC, some of the developers at Naughty Dog, home of Uncharted 4, called their Game of the Year win "unexpected" after Nathan Drake's latest (and possibly last) adventure failed to score in the seven other categories in which it was nominated.
Advertisement
Other big titles that won BAFTAs include Overwatch, which won Best Multiplayer, Overcooked, which received both the Best British Game and Best Family Game awards, and Clash Royale, which was named Best Esport Game. That Dragon, Cancer, which is based on the developers' real-life experience raising a child with cancer, was given the award for Game Innovation.
In addition to celebrating some of 2016's biggest and most important games, BAFTA honored Brenda Romero with a special award, commemorating her contributions to the Wizardry and Jagged Alliance series, as well as the popular social game Ravenwood Fair.
All-in-all, despite the lack of surprises, every single BAFTA winner deserved its trophy—after all, there's a reason why most of those games are on our list of the best games of 2016.
Advertisement